Spain want first-place finish in Group D - Lucas Vazquez
---

EXCLUSIVE
---
Lucas Vazquez says he and his Spain team-mates want to finish in first place in Group D at Euro 2016.
The Real Madrid winger was an unused substitute in Monday's 1-0 victory over Czech Republic, a win that puts Spain in second spot ahead of Friday's meeting with Turkey.
And in an exclusive interview with Goal, Vazquez discussed the holders' current objectives, Andres Iniesta's performance against the Czechs, the atmosphere and unity within the Spain group, David de Gea replacing Iker Casillas in between the sticks and plenty more.
GOAL: That was a difficult victory against Czech Republic...
Vazquez: It's very important to start the Euros with a win. It was a tough game, but we played well and made the breakthrough in the 87th minute.
It's ironic that Pique scored, as he's been booed by Spain fans during the last year.
That's football. Gerard had a very good game, he's training very well and we can't say much more about him as player. He's committed to the national team, you can see it during each training session and we are very happy for him and for his goal.
What a game by Iniesta!
Absolutely! A great game. It's incredible how he plays.
Sergio Ramos said there is no divide between Real Madrid or Barcelona players with the national team...
Yes, the national team is all one team. We are not Real Madrid players, Barcelona players, Celta Vigo players... all of us are a group.
You know Iker Casillas as you were with him at Real Madrid, and both of you were on the bench in Toulouse. How has the transition in goal gone? Will it be a problem?
I think it will go well. The coach made his decision, and he picked [David] De Gea. Casillas was on the bench, supporting his team-mates as always, doing a great job as captain off the pitch.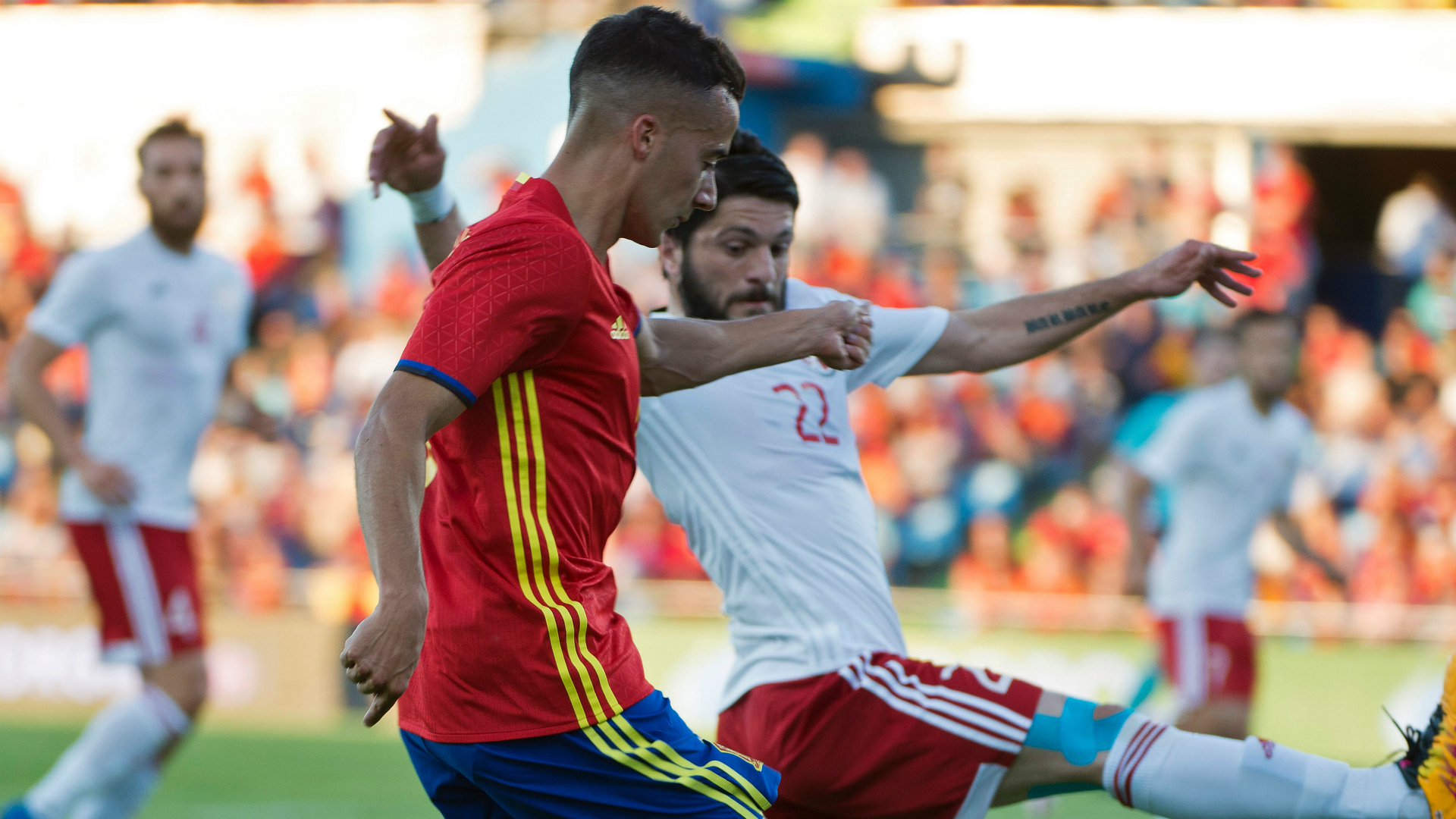 Now it's Turkey in the second game. What did the team talk about after the victory against Czech Republic? How's the atmosphere in the group?
After the victory, our objective is now to beat Turkey. And then Croatia. We want to be finish in first place and then wait to see who our next opponents will be. But first of all, we're focused on Turkey. The atmosphere in the dressing room is great, we're very confident and excited to play again. 
With one victory, it's easier for the coach to rotate his line-up. You were about to come on in Toulouse and were warming up from the 50th minute, but Vicente Del Bosque ultimately chose Pedro. Are you expecting to play against Turkey? Are you willing to play and are you excited about making your debut at the European Championship?
I'm willing to play, obviously. But the coach decides. He made three other substitutions and there's no problem about that. We have to all be together, moving in the same direction.
Have you already talked to Dani Carvajal and Nacho Fernandez, your team-mates and friends, as they almost came to the Euros with you?
Well, I talked to Nacho and I was with Carvajal in Madrid, while he was recovering from injury.
They didn't make the final cut, but Alvaro Morata did. He's helped to integrate you into the group. What did you make of his performance against Czech Republic?
I like how he played: lots of mobility, always creating danger. He had two clear chances, but he didn't score due to the goalkeeper. I like what I saw.
Maybe Spain will finish with the Real Madrid four all playing, just as you did in the youth teams: Lucas, Nacho, Carvajal, Morata...
It would be great, of course!
Gareth Bale, Luka Modric, Toni Kroos... Real Madrid players are assuming key roles at Euro 2016...
It proves we were strong in the final part of the season. All of us were at a very good level. It's a continuation of the season. Bale and Modric scored, and Kroos played very well.
Have you already spoken with Modric? You're going to play against him and Croatia
We spoke with him the other day, after his game. We congratulated him because of the victory and his goal. He said he was very happy, and he told us we'll see each other soon [he laughs].
Cristiano Ronaldo didn't shine against Iceland. You play in a similar position. What do you like the most about him?
I like everything about him. It's incredible. It's incredible how hard he works during training. I like how he dribbles on both sides, right and left, and the fact he can score from any position. He's a luxury as a player.
Was he in good form ahead of the Euros?
He arrives in very good form, at a good level.