WTF
VIDEO: 'Don't be lazy!' – Patrice Evra has another happy Monday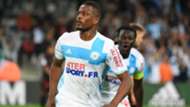 Has Patrice Evra ever had a bad Monday? Probably not, but it seems that being in the close season makes them even better.
Chelsea and Arsenal want Sokratis
The Marseille star has become known for his uplifting Instagram videos at the beginning of each week and has not disappointed this time around.
Warming up for his session in the gym, he is as bouncy as ever, performing a number of dance moves and imploring his followers: "Don't be lazy!"
A post shared by Patrice Evra (@patrice.evra) on Jun 12, 2017 at 12:08am PDT
Does anyone have as much energy as the former Manchester United and Juventus man? Probably not. Watch this and be inspired!