World Cup
The sky is blue, water is wet, England are underwhelming - same old, same old from Southgate's side despite 4-0 win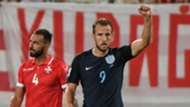 ---
COMMENT
---
Were in not for the fact that England have cultivated a long history of embarrassing showings in their 145 years of playing international football, Friday's unconvincing 4-0 win over Malta might have been shaping up at one stage to be one of their more inept performances. Instead, it simply gives Gareth Southgate further food for thought as he looks to build something – anything – out of his current crop of Three Lions.
Nobody is foolish enough anymore to believe that England are well positioned to challenge for the World Cup. Such delusions of grandeur were dispensed with en masse when Fabio Capello's outfit were summarily dumped out of the 2010 tournament by Germany, with recent finals campaigns having been approached with a more laissez-faire attitude by the majority of supporters.
But even amidst the backdrop of the lowered expectations surrounding the England team these days, Friday's performance was severely lacking. Sure, Malta have never been known to take up the role of whipping boys even when they have failed to claim qualification points in years gone by, but there is a good reason why they are ranked 190th out of 211 in international football.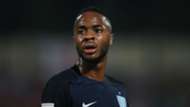 And for far too long in Valletta, England did little to threaten their hosts despite dominating possession. With Southgate having opted to screen his back four with both Jordan Henderson and Jake Livermore against a side whose lone striker's average position over the 90 minutes was practically on the halfway line, there always looked likely to be a disconnect between England's aims and their formation.
After a dreadful first-half performance which had the travelling fans barracking their side and singing instead for retired former skipper Wayne Rooney for long spells, the introduction at the break of Marcus Rashford in place of the ineffective Raheem Sterling at least sparked a renewed verve of sorts.
With the Manchester United wide man more willing to run at defenders, England finally made an opening and Dele Alli teed up Harry Kane to fire home an angled shot. From there on in, both sides appeared happy enough to take the 1-0 scoreline until Ryan Bertrand's 86th-minute speculator from some distance somehow beat keeper Andrew Hogg. Danny Welbeck added another in injury time from a Kane cross, then the number nine added another soon after while Malta's players chased him at half-pace in the hope he would kick the ball out as an opponent laid on the floor.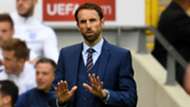 But despite the one-sided nature of the final scoreline, whatever hope some might have had of England having a relatively successful time of it in Russia next summer will not have been increased on the strength of this showing. Indeed, if this kind of lifeless, tentative performance is repeated at Wembley on Monday against second-placed Slovakia then England could well find themselves playing catch-up in Group F before long.
Perhaps it is no great surprise given the upheaval which has taken place within the setup over the 14 months since that ignominious loss to Iceland at Euro 2016, but England look as unlikely as they ever have of becoming a challenger at a major tournament any time soon.