Transfers
PSG confident they will pass FFP tests following Neymar and Mbappe deal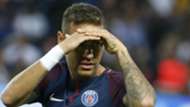 Paris Saint-Germain are "very confident" they will be able to comply fully with UEFA's Financial Fair Play rules after European football's governing body announced a formal investigation into the Ligue 1 club.
Unai Emery's squad has been sensationally bolstered by the arrivals of Brazil superstar Neymar and teenage France striker Kylian Mbappe during the transfer window, which closed for French clubs on Thursday.
PSG 13/2 to win the Champions League
Neymar cost a world-record €222million from Barcelona, while Mbappe arrived on a season-long loan from Monaco that will be converted into a permanent deal for €180m.
UEFA announced on Friday that it would investigate PSG, "particularly in light of its recent transfer activity", although the club themselves have expressed surprise at the move.
"Paris Saint-Germain acknowledges the decision of the UEFA Financial Fair Play panel to immediately ensure that the Paris club's accounts are in line with the Fair Play criteria, as of 30 June 2018 for the 2017/2018 season," PSG's statement read.
"The club is surprised [due to] the fact that it has constantly kept the UEFA Financial Fair Play teams informed of the impact of all player operations carried out this summer [and] were obliged to do so. 
"The club is very confident in its ability to demonstrate that it will fully comply with Fair Play financial rules for the fiscal year 2017-18.
"We recalled that we have always operated in total transparency with the European football body, with whom we developed relations of trust for six years, showing our greatest respect for the institution."
PSG went on to detail a three-hour meeting between their deputy managing director Jean-Claude Blanc and "UEFA experts" including FFP chief Andrea Traverso at the organisation's headquarters on August 23 – 20 days after Neymar signed from Barcelona.
The club insists "the operations carried out with FC Barcelona and the current one with AS Monaco were in compliance" with FFP rules for the current financial year.
On August 31, PSG sought further guidance from UEFA's FFP team "in order to clarify in a transparent way how the operation with AS Monaco would be integrated as of this season into the club accounts, both in terms of depreciation and payroll, in compliance with French accounting standards and IFRS."
PSG identified the acquisitions of Neymar and Mbappe as "a new phase in its project to build a club and a world leading sports franchise."
A combination of increased revenues from sponsorship, merchandising, ticketing, television rights and pre-season tours will be used to help balance the books at PSG, while the club also pointed to "highly significant player assets capable of generating very significant capital gains in the next two market windows (January and June) in 2018."
The statement concluded: "In the interests of dialogue and transparency, the club will continue its exchanges with UEFA in the coming days and will respond, as is usual, to each of the questions of the European body."
PSG were previously punished under FFP rules in May 2014 when the Qatari owned club's sponsorship agreement with the Qatari Tourism Authority was deemed to have an unfair value by UEFA's independent investigation panel.
Along with a €60m fine - reduced to €20m after FFP targets a year on from the punishment were met - PSG had their Champions League squad limited to 21 players in 2014-15 and had spending restrictions imposed. 
Clubs must not post losses in excess of €30m over a three-year period under FFP rules and PSG are widely thought to have structured the Mbappe deal with that restriction in mind.
At the end of July, ESPN reported Barcelona would report PSG for a breach of FFP if they ended up paying Neymar's €222m release clause.