African All Stars
Number 12 - Declan Hill: Unveiling corruption can turn African football into the world's best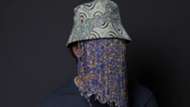 Ghana football's first major brush with corruption on the international stage, was reportedly in 2008 when Canadian journalist Declan Hill claimed to have uncovered evidence that the result of the Black Stars' round of 16 clash with Brazil at the 2006 Fifa World Cup may have been fixed.
Years on, there have been similar cases, but, unarguably, none of these incidents have rocked the West African nation as hard as the current episode masterminded by renowned local undercover journalist Anas Aremeyaw Anas. 
In June, an investigative documentary titled 'Number 12' exposed corruption with match-fixing activities of top officials and referees of the Ghana Football Association, leading to the resignation of president Kwesi Nyantakyi, dissolution of the Executive Committee and declaration of the FA's premises as a crime scene by local police. 
"Anas has done excellent work," Hill, Professor of Investigations at the College of Criminal Justice and Forensic Sciences, University of New Haven, USA, told Goal in an exclusive interview.
"He has found out what most African sports fans know instinctively that across the continent are deep pools of corruption. 
"Let us not under-estimate the difficulty of his work. I met Anas a number of years ago and told him that he should investigate the corruption in Ghanaian football. He demurred saying it was too difficult. 
"However, now he has done superb work. For this is not just a sporting story but a question of deeply rooted corruption in the very power structure of Africa. The connection between the governing elite and the football officials is systematic."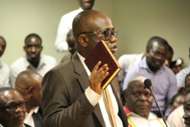 Several implicated referees across the continent have already been banned, some hit as hard as for life. 
Nyantakyi, then also a member of the prestigious Fifa Council, first vice-president of Caf and president of Wafu, however, tops the list of prominent personalities to have suffered from the exposé. The FA boss is currently serving an additional 45-day ban after a provisional 90-day suspension from football expired earlier this month. 
"It [exposé] is excellent for African football," said Hill. 
"An African team should win the World Cup. The talent is there. The coaching expertise is there. What is not there is the administrative capacity. If we can reduce corruption in African officials it will be the world's sporting hotspot.
"[Going forward, there's the need for] more exposures of corruption. More interviews with players or coaches who have been exploited by the system. There are so many that it is astonishing that their stories are not discussed publicly."
While Anas' latest work has predictably earned a lot of praise, he has not been off his critics, who have called his method of investigation "sheer entrapment".
"His work is excellent," Hill opined. "The attacks on Anas' methods is just a smokescreen by the people he has exposed [by filming them taking money] and their water-carriers in the media. 
"If he had not done the work in this fashion to clearly expose the widespread nature of the corruption, the same people would have attacked him saying 'he had no proof'." 
Back in 2008 when Hill brought out his allegations, he was seen as an 'enermy' seeking to cast a slur over Ghana's impressive World Cup debut. Now, though, it seems he would have a lot more supporters.