WTF
Monaco owner hopes to LOSE millions on prize assets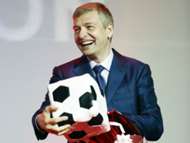 Billionaire owner of Monaco, Dmitry Rybolovlev is set to put a number of works of art up for sale by auction – and he is hoping to lose money on them.
'Ibra is running the Man Utd dressing room'
The Ligue 1 club might have earned praise in recent times for their shrewd work in the transfer market, but Rybolovlev does not believe he has received value for money on his art collection, and has taken his adviser in this domain, Yves Bouvier, to court over his work.
London auctioneers Christie's are set to sell a number of pieces this week, all of which have been given lower estimates than the fee that they were initially purchased for by the Russian oligarch. 
For example, Pablo Picasso's 'Joueur de flute et femme nue' was allegedly bought by Rybolovlev in 2010 for $35 million. Christie's, however, have estimated it's worth between $8.2m and $10.7m.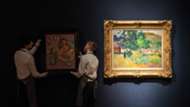 The biggest anticipated loss is over Gauguin's 'Te fare (La maison)', which was purchased for $85m but has an estimated selling price of $15m.
"The gulf between Christie's estimates and the original purchase prices of the works is a further illustration of the unprecedented scale and audacity of the fraud that the plaintiffs allege was perpetrated by Mr Bouvier," Bloomberg was told by Sergey Chernitsyn, a representative of Rybolovlev.
Bouvier has court cases taken out against him in Singapore, Monaco, France and New York by Rybolovlev.