Mexico eliminated from Women's World Cup contention as Panama moves on
Last Updated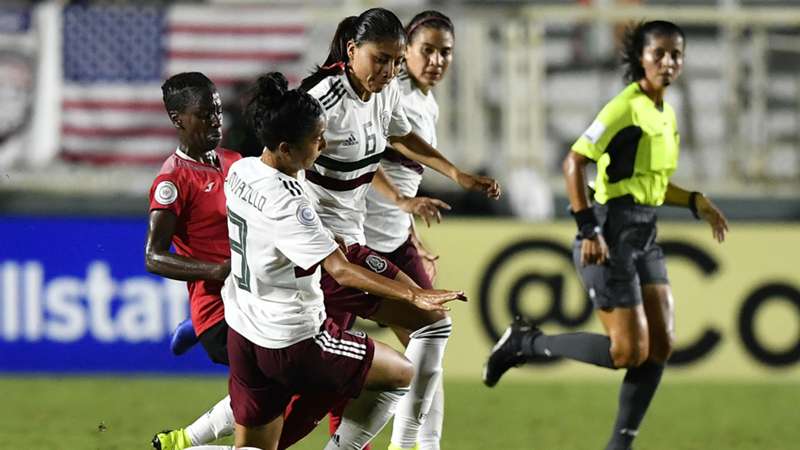 Mike Comer
Mexico needed a win but ended up with a defeat in the Concacaf Women's Championship, ending its hopes of making the 2019 Women's World Cup in France at the group stage.
Panama topped El Tri 2-0 in the teams' final Group A match to lock up second place in the group behind the United States. Panama now has three opportunities to qualify for its first-ever World Cup appearance, with a win in the semifinal, the third-place game or a playoff against Argentina all good enough to send the Central Americans through.
The match hinged on a pair of incidents sandwiched around halftime. Mexico forward Charlyn Corral stepped up to take a penalty but saw it stopped by Panama's 17-year-old goalkeeper Yenith Bailey. Panama scored just two minutes after coming back out for the second half thanks to striker Karla Riley.
That meant Mexico needed to score two to move into the semifinals but the goal never came.
Instead, Panama substitute Lineth Cedeno put in another and the Canaleras were able to move into the next round. Bailey ended the contest with five saves to cap an impressive showing in the group stage.
Panama didn't even take part in World Cup qualification ahead of the 2011 World Cup and was eliminated in the first stage of qualification for the previous cycle, falling to Guatemala in the Central American portion of qualification and missing out on the final regional round.
Mexico, on the other hand, was present at the last two World Cups and had seen its depth options shored up by the launch of a women's professional league in 2017, the Liga MX Femenil. However, the team never bounced back from a 6-0 defeat to the United States, clicking late in the second half to top Trinidad and Tobago 4-1 but lacking for cohesion in the deciding match.
It was expected to be Mexico's best team in some time, with players like Corral playing with Levante, Atletico Madrid fullback Kenti Robles and America goalkeeper Cecilia Santiago among those bringing World Cup experience and in good form with their clubs.
Now, the team must wait another cycle to return to the biggest stage in the sport.
The semifinals take place Sunday with the final and third-place match taking place Wednesday. The top three teams qualify for France, with the fourth-place side going to the playoff.