Indian Super League
ISL 2018-19: Mumbai City FC squad analysis - Can The Islanders make it to the play-offs?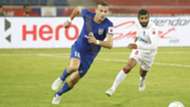 Mumbai City FC will look to shrug off memories of what was a disappointing 2017-18 season where they finished seventh. The Islanders have undergone a massive overhaul over the summer with some interesting signings.
Can the Mumbai brigade end their trophy drought this season? What is certain is that they will be one among the contenders.
Coach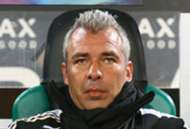 After two seasons under Alexandre Guimaraes, Mumbai City have parted ways with the Costa Rican and brought in Portuguese manager Jorge Costa. The former FC Porto player has the experience of managing Portuguese side Braga and Gabon national team.
The Portuguese is amongst the pragmatic group of coaches who believe that the result is what matters and the style of play is secondary. This is a breakaway from the usual Spanish syndicate which is ever growing in the Indian Super League (ISL).
New signings
Indian players: Ravi Kumar, Kunal Sawant, Subhashis Bose, Shouvik Ghosh, Souvik Chakraborty, Anwar Ali, Bikramjeet Singh, Mohammed Rafique, Milan Singh, Bipin Singh, Raynier Fernandes, Alen Deory.
Foreign players: Marko Klinsura, Matias Mirabaje, Paulo Machado, Rafael Bastos, Moudou Sougou, Arnold Issoko.
Notable signings: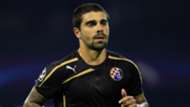 Other than Lucian Goian, all the other players have been replaced this season. The most notable signing among the overseas players is Portuguese midfielder Paulo Machado who has played for the likes of FC Porto and Olympiakos. Forwards Moudou Sougou and Rafael Bastos are also expected to add firepower. 
Mumbai City FC have added several big Indian names to their squad this season. Defenders Subhasish Bose, who recently led the India U-23 side to SAFF Cup final, has joined the Islanders. They have also added players who were in form last season - Souvik Chakraborty, Shouvik Ghosh, Raynier Fernandes, Vignesh Dakshinamurthy and the likes. 
Strength & Weakness:
Mumbai boast a very strong midfield this season. Along with Machado and Mirabaje, they have a host of talented Indian players like Raynier Fernandes, Sehnaj Singh, Mohammed Rafique and Vignesh Dakshinamurthy who impressed in I-League second division last year. 
Unlike their midfield, Mumbai's central defence is not very strong. They have brought in Serbian defender Marko Klisura alongside Goian but their Indian options - Bikramjit Singh and Anwar Ali are not up to the mark. 
Complete Squad: 
Goalkeepers: Amrinder Singh, Kunal Sawant, Ravi Kumar
Defenders: Anwar Ali, Bikramjeet Singh, Davinder Singh, Lucian Goian, Marko Klisura, Souvik Chakraborty, Shouvik Ghosh, Subhasish Bose
Midfielders:  Raynier Fernandes, Matías Mirabaje, Milan Singh, Arnold Issoko, Sehnaj Singh, Vignesh Dakshinamurthi, Paulo Machado, Mohammed Rafique, Bipin Singh, Milan Singh, Sanju Pradhan
Forwards: Modou Sougou, Alen Deory, Pranjal Bhumij and Rafael Bastos