Indian Super League
ISL 2018-19: Mohanlal named as Kerala Blasters brand ambassador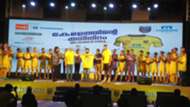 Mollywood superstar Mohanlal has been named as the brand ambassador of Kerala Blasters ahead of Indian Super League (ISL) season five.
The club made the announcement in presence of the actor at their jersey launch function in Kochi on Wednesday.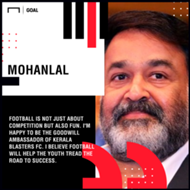 On being associated with the Kerala Blasters, the movie superstar said, "I used to play football and cricket when I was a kid. After I started working in films, I don't get much time (to play) but I still play sometimes.
"Sports has an extraordinary power to create a positive impact on the society.  When watching sports,  I see happy and satisfied faces among the viewers.  This is what tempted me to take up this responsibility with KBFC.
"Football is not just about competition but also fun. I'm happy to be the goodwill ambassador of KBFC. I believe football will help the youth tread the road to success."
Interestingly, the move comes days after cricket star Sachin Tendulkar ended his association with the club.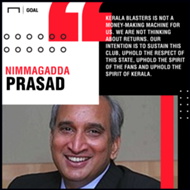 Nimmagadda Prasad, one of the owners of Kerala Blasters, said, "Kerala Blasters is not a money-making machine for us. We are not thinking about returns. Our intention is to sustain this club, uphold the respect of this state, uphold the spirit of the fans and uphold the spirit of Kerala."
Praising Blasters coach David James, Prasad said, "When we contacted him back in January, David James told me that I have Kerala Blasters in my heart."
Unconfirmed reports also suggest that Mohanlal is also set to be a co-owner of Kerala Blasters. Interestingly, the anchor of the program, while introducing the actor on the stage, said the same.