Gary Neville
'It'll never happen' - former Man Utd man Neville not keen on return to coaching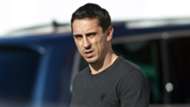 Former Manchester United defender Gary Neville is adamant he does not want to return to coaching in the future.
Neville was dismissed after less than four months in charge of Valencia in 2016 after winning just three of their 16 La Liga games under his stewardship.
11/2 for Everton win & both teams to score
The former full-back also resigned from his role as England assistant manager on the back of the Three Lions' dismal Euro 2016 exit at the hands of Iceland.
He has since been linked with a number of coaching roles but Neville insists he holds no desire to take up another coaching position in the future.
"It'll never happen,' Neville told the Daily Mail. "I'm a million miles away.
"I suppose never is a strong word because in 10 years you might wake up and say: 'I want to coach.' I love football and the camaraderie but I don't want to be in that environment any more.
"Up until 15 months ago I was coach of England and 19 months ago I was coach of Valencia, so it would be impossible to say at that stage that I'm never going to be a coach, but I had turned down two or three Premier League jobs, I turned down two Championship jobs and I wasn't going to go into coaching.
"I did it because it was my business partner (Peter Lim, Valencia owner) and I thought that the opportunity for an Englishman to manage one of the top four or five clubs in Spain was never going to happen again.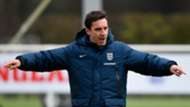 "It was an unbelievable opportunity and it didn't go as well as I wanted it to, but I enjoyed every minute and it taught me a lot and things I will apply to my business life.
"I don't regret going to Spain and I would have liked to have stayed in Valencia for 18 months, but I wouldn't have continued in coaching."
Neville instead wants to focus on UA92, a university he has set up with his 'Class of 92' partners - Ryan Giggs, Paul Scholes, Nicky Butt and brother Phil.
The 42-year-old is keen to educate youngsters on how to become mentally resilient and prepared for the world of work when they leave university with their degrees.
"We want the students to be resilient when they come out with the degree from Lancaster University and go into a great job," Neville added.
"In 10 years' time, we want to look back and be thinking we changed people's lives.
"We've been given so much by United, by the people who worked at United. We're the most famous intake of young football players, along with Busby Babes, that have ever come out of this country.
"For all six of us to come out of one youth team means that there is an obligation not to just sit back and say: 'We've finished our football careers and we're all Mr ex-Manchester United now.'"