Transfers
Lallana: I want the best players to sign for Liverpool
Adam Lallana has welcomed Liverpool's emphasis on recruiting elite talent this summer as he feels minor tweaks rather than a reconstruction of the squad is required to meet their ambitions.
The Reds have already added the explosive Mohamed Salah - a club record signing at an initial £36.9 million - as well as Under-20 World Cup winner Dominic Solanke and left-back Andy Robertson to their roster ahead of 2017-18.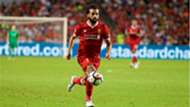 The trio provided Jurgen Klopp with encouragement during the 3-0 pre-season friendly victory over Hertha Berlin on Saturday evening, with the latter making an impressive first impression and the forwards both finishing expertly.
To further their incomings, Liverpool had designs on making RB Leipzig's Naby Keita one of the most expensive players in Premier League history, but shelved their pursuit with the German outfit repeatedly insisting the midfielder is not for sale at any price.
LFC's summer is no big disaster
Securing a pedigreed centre-back remains a priority, with Virgil van Dijk still intent on a switch to Anfield after making himself unavailable for Southampton.
The Merseysiders had to publicly apologise and end their interest in the Netherlands international after a tapping-up fiasco in June, and despite admitting the defender is "psychologically not 100 per cent" at present, Saints maintain he is not on the market.
There are more moves to be made in the window for Liverpool, with Lallana believing the business they've already done has elevated the quality and depth in the squad.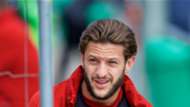 The 29-year-old has also been enthused by the calibre of players the club have targeted, noting that premier signings automatically force a higher standard out of the rest of the group.
"I want the best players to be linked with Liverpool and coming to Liverpool," he said after the Reds completed another intensive pre-season run-out at the Olympiastadion in Berlin.
"If you are talking about it from a personal point of view, the pressure to get better and the competition for places is healthy.
"That is what we need. At times last year, our bench probably wasn't as strong as we would have liked it to be.
"If we are going to achieve something, we are going to need a strong bench. We need a strong squad and players need to be on their toes. It is all good.
"I think there are 30 players out here with the three goalkeepers and a few young lads. That is a hell of a lot of players.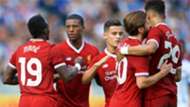 "You only have to look at the subs that the manager makes. He is now replacing pace with pace and goals with goals."
Lallana feels the flexibility within the squad is also beneficial to Klopp's selection process. "Philippe [Coutinho] can play in different positions; he can play central and out wide," the England ace pointed out.
"Sadio [Mane] can play on the left or the right. It is only little tweaks. It's similar to me, I used to play out wide and I now play more central.
"It's not major surgery, you're right. We are looking good at the minute."
Another reason to be enthusiastic is the sharpness of Daniel Sturridge, who Lallana rates as a priceless asset when he's in peak condition.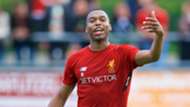 "Studge has been absolutely brilliant in pre-season so far. He is looking really sharp and to have him firing on all cylinders would be like having two new signings if we can keep on the pitch and get him scoring goals," said the midfielder.
"He is a world class player. He has come back this summer looking absolutely brilliant, so fit. He is going to be a massive player for us this season. I can feel it.
"You couldn't put a price on him. Every footballer gets injuries – Jordan [Henderson] has had a tough couple of years.
"We all have to deal with it at some stage in our career. But we have got plenty of options and if we keep everyone fit, who knows what can happen?"
Liverpool will compete in their final pre-season games on Tuesday and Wednesday with Bayern Munich their opening opponents in the Audi Cup tournament.
The winner of that clash will tackle the victor between Atletico Madrid and Napoli in the showpiece, while the losers will contest a third-place play off.
James Milner and Loris Karius both returned to full training on Sunday after nursing a quad and hip issue respectively.