Euro 2016
Griezmann must be France's marquee player – Desailly
---

EXCLUSIVE
---
Marcel Desailly believes Antoine Griezmann must shine if France are to exploit their true potential at Euro 2016.
Griezmann is heading into the tournament as Les Bleus' main man in attack after scoring 32 goals in all competitions for Atletico Madrid this season.
And Desailly feels France must build around Griezmann in order to give themselves the best possible chance of success on home soil.
"The big question is whether Griezmann will maintain his offensive animation," Desailly told Goal, courtesy of Carlsberg. "He must show that he is the flagship player of this France team. Around him there are sergeants who must give him the best possible conditions to shine."
With the country still reeling from two terrorist attacks on Paris last year, the former Chelsea and AC Milan defender has urged France not to take on too much emotional baggage.
Desailly has warned they cannot afford to bear the burden of the country's problems – as Brazil did in 2014 – but believes that head coach Didier Deschamps has done a great job keeping his players calm so far.
"The squad has had time to prepare and I think Didier Deschamps has protected them," Desailly continued. "I think they are comfortable, they are serene.
"If you do it's too much pressure," he warned. "I experienced it, it's a very big responsibility. They have to protect themselves and not think about what happens elsewhere. 
"Brazil killed themselves with that at the World Cup. It's a small detail but it hurt them in their play. It is important not to let it do that. 
"They thought the whole world was watching them, poverty in Brazil... suddenly they were responsible for everything. They took on their shoulders at once. If you carry these responsibilities then, it's over. And that was the case with Brazil."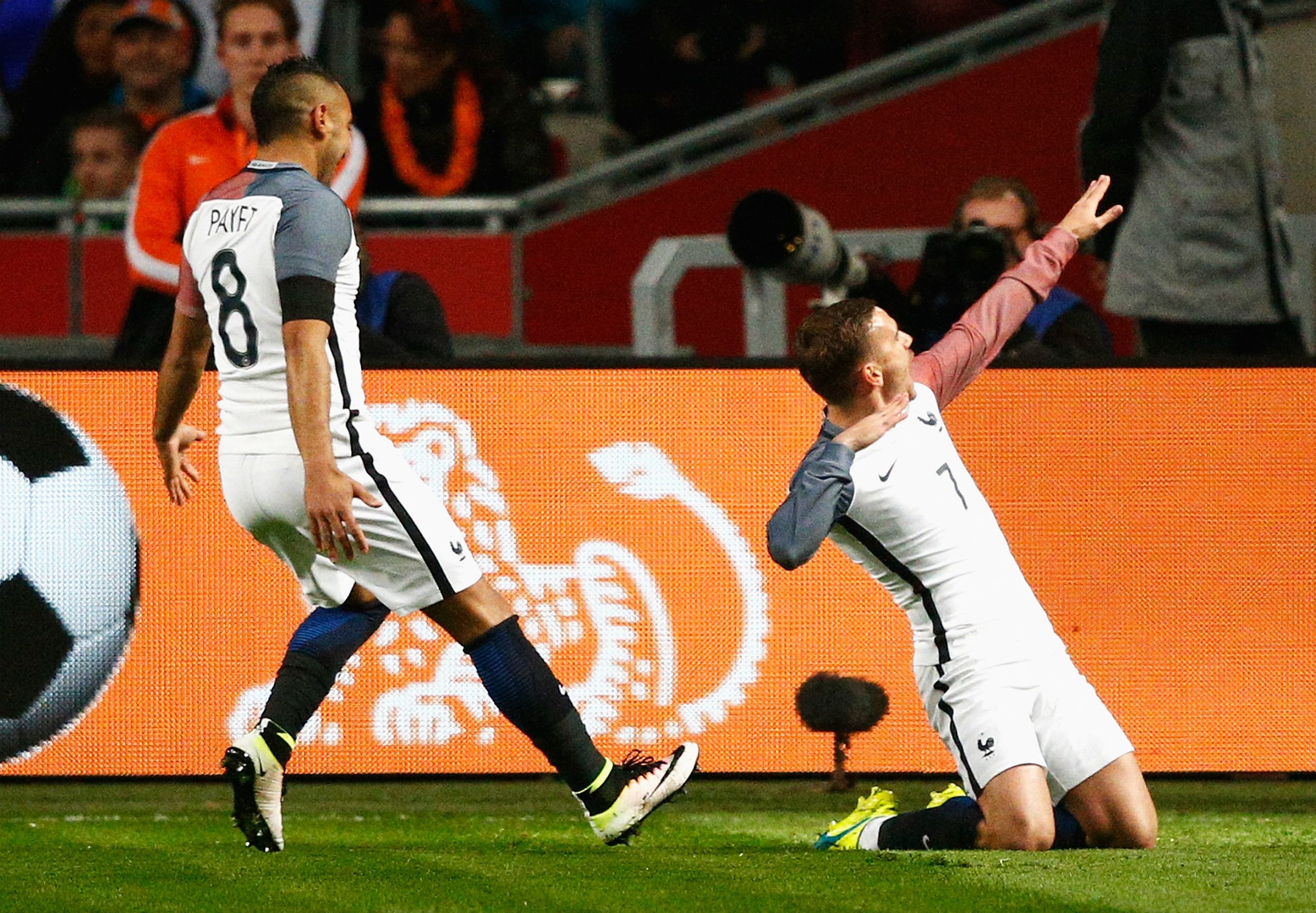 France are gearing up to open up the tournament when they face Romania at Stade de France on Friday.
And Desailly hopes there will be no problems with the French national anthem, with players previously criticised for their failure to sing before games.
"I just hope the controversy of La Marseillaise will not come back again," he said. "We keep saying that players should sing. But they do not sing! They don't have to! You don't understand that we are not rugby. You don't go onto the field to break everything. I'm not going to war; I'm going to play football. We must leave them to prepare in their own way because they respect the shirt."
Having lifted the World Cup on home soil in 1998, Desailly also reflected on the unique nature of the competition and says it is a "pleasure" to compete in a major international tournament at home.
"It is a pleasure playing in a big competition at home," he said. "I always remember the semi-final of the World Cup against Croatia. It was a memorable match. 
"Yes, it was great because we reached the final, but after the game, the physios, the coach, the staff told us: 'Guys, this is the time to recover well.'
"We spent the next month and a half trying to recover. It's our job; we saw the competition through the perspective of our families on the phone. We felt it when they celebrated with our mates, or when our kids wore face paint. 
"After matches my children were saying: 'Daddy, you won, come party with us.' I told them that it was not possible because I had just won. I didn't experience the World Cup, I experienced it through the words of others."
Marcel Desailly is leading Carlsberg's Revolution to give away more UEFA EURO tickets to real football fans than ever before.