Bandari
Footballer drowns as another tragedy hits Mombasa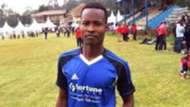 The cruel hand of death continued to rob Coast football fraternity when a player drowned after a boat capsized at Wasini Island off the coastline of Indian Ocean.
Rashid Leja, who turns out for Embu-based fkf Division One side Fortune Sacco, had gone to feature in a local match at Wasini Island but he did not live to play.
According to the deceased cousin Mariam Mwichande Hamisi, strong winds capsized the boat and while the rest of the people on board survived, efforts to rescue the deceased were futile as his body drifted into deep shark infested waters of the Indian Ocean.
"The deceased was going to play a football match. The boat capsized and his life couldn't be saved," said Mariam.
The deceased body was recovered on the shores of the Indian Ocean archipelago of Pemba in the neighbouring Tanzania the following day and transported to Shimoni creek from where it was further taken to Ngombeni where it was buried.