Thailand v UAE
FIFA agree to the UAE's request to change Qatari refereeing team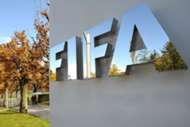 The UAE FA have announced that FIFA had accepted their request to change the Qatari refereeing team that was due to officiate their match against Thailand in the eighth round of matches in Asian Qualifiers for Russia 2018.
The request came as a consequence of the ongoing political dispute with Qatar.
Transfer news: The latest rumours from Man Utd, Chelsea, Arsenal and all the top teams
The UAE FA announced on their official Twitter channel: "FIFA have agreed to change the Qatari refereeing team with Singapore/Malay team for the Thailand match."'
ردا على خطاب الاتحاد الاماراتي :الاتحاد الدولي "فيفا"يوافق على تغير الطاقم القطري ويعين طاقم سانغافوري وماليزي لمباراة الامارات امام تايلند

— uaefa (@uaefa_ae) June 10, 2017
FIFA had hired the Qatari team which included Fahd Gaber and assistants Youssef Alshamari andJumaaBurashed and Saud Alazba to officiate the match which takes place in Bangkok on 13th June.