Premier League
Fantasy Football: Ozil, Alli and Hazard lead Fantasy Team of the Week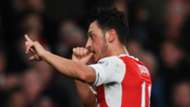 Another week of Premier League action down and, sadly, just seven more to go. There was certainly plenty of drama with Chelsea all but sealing the title, Tottenham mounting a furious late comeback and Hull City winning a relegation six-pointer. As for individual performances, here are the star performers who made Goal's Fantasy Team of the Week:
Download Goal Fantasy Football on iOS or Android now and win great prizes every week!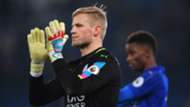 GK: Kasper Schmeichel - Leicester City - 1 Game, 4 Saves, 1 Clean Sheet = 9 Points
DF: Maya Yoshida - Southampton - 1 Game, 1 Goal, 1 Goal Conceded = 8 Points
DF: Phil Jagielka - Everton - 1 Game, 1 Goal, 1 Goal Conceded = 8 Points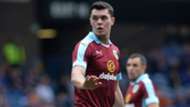 DF: Michael Keane - Burnley - 1 Game, 1 Clean Sheet = 7 Points
There are few things certain in life, but Burnley being terrific in defence at Turf Moor is one of them. In fact, Sean Dyche's men are top five in home defence in the league. Keane, in particular, is in the the top 20 defenders in clean sheets with eight, and six of them have come at home.
MF: Mesut Ozil - Arsenal - 1 Game, 1 Goal, 1 Assist = 11 Points
Ozil is certainly not having the season that most expected, but it was nice to see a performance like this from him again. He has been playing more centrally since Danny Welbeck found his way into the starting XI and fantasy owners will be hoping that the German midfielder will now return to his creative best.
MF: Christian Eriksen - Tottenham - 1 Game, 1 Goal, 1 Assist = 11 Points
MF: Dele Alli - Tottenham - 1 Game, 1 Goal, 1 Assist = 11 Points
Alli is just in ridiculous form right now ranking in the top five in goals, assists, and shots on target over the past five matches. That run has made him the best Fantasy midfielder in our game with the most points (170) and goals (15) for the season on the whole.
MF: Eden Hazard - Chelsea - 1 Game, 2 Goals, 1 Penalty Missed = 11 Points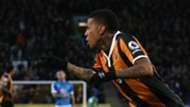 FWD: Abel Hernandez - Hull - 1 Game, 1 Goal, 2 Assists = 13 Points
Hernandez has always had all the pieces to be a great player but rarely puts them all together. Not so this week though. He led all players in scoring this week and did it against a very tough Middlesbrough defence. Now the question is, can he keep it up?
FWD: Troy Deeney - Watford - 1 Game, 1 Goal, 1 Assist = 10 Points
FWD: M'Baye Niang - Watford - 1 Game, 1 Goal, 1 Assist = 10 Points