WTF
EXTRA TIME: Listen to Jimmy Tau laugh watching Cristiano Ronaldo in Clasico loss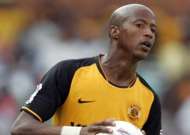 Last week it was all about how Cristiano Ronaldo single-handedly (well, with the linesmen and referee) beat Bayern Munich.
On Sunday night it was time for those supporters who prefer Leo Messi and Barcelona, to have their laugh. They just love to see Ronaldo on the verge of tears.
The Real Madrid man couldn't win El Clasico and took out his frustration after Messi scored a late winner. You can also watch Messi celebrate thanks to Tau, who made a video of his television screen from his phone for us.
At the same time Tau breaks into mocking laughter of Ronaldo, and calls Messi 'the God'.
April 23, 2017
Los mejores de la historia. Dios del fútbol. Lionel Messi pic.twitter.com/udBXOqj8IU

— Jimmy Tau (@Jimmytau2) April 23, 2017