Premier League
Berbatov channels his inner Cantona with criticism of Mourinho 'seagulls' at Man Utd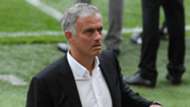 Jose Mourinho, Ed Woodward and Paul Pogba are pulling in the same direction at Manchester United, says Dimitar Berbatov, with the Red Devils set to "put this right" and chase away the "seagulls" circling the club.
Serious questions are being asked of the Red Devils and leading figures at Old Trafford just two games into the 2018-19 season.
Reports of rifts inside the camp first surfaced over the summer, with a frustrating transfer window and disjointed start to the campaign only serving to fan the flames.
Berbatov, though, believes it is far too early to be writing any side off , with an "unbelievable" squad and their proven manager set to their silence their critics.
The former United striker told Betfair in the wake of a 3-2 reversal at Brighton: "United's season will not be defined by one defeat in mid-August. Come on, it's the second game of the season!
"Every team can lose at any time and every team will lose again this season. The point is to take the lessons from the loss and not repeat those mistakes. It's as simple as that.
"Manchester United have unbelievable players in their squad and they can absolutely put this right.
"Sometimes against the underdog you can lose because they want it more. It happens to every team.
"I do wonder if all this negativity is necessary but obviously football is a business, and a little bit of politics. You have people causing trouble, spreading 'fake news', rumours and it all gets repeated and becomes truth. But this is kids' stuff and it doesn't help anyone."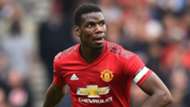 Berbatov is disappointed to have seen individuals singled out at United , with the Bulgarian channelling his inner Eric Cantona by backing Mourinho and Co. to silence their critics
He added: "Blame is a strong word, I don't like to use it. I think everybody - Jose, the players, Edward Woodward - is working for the better of Manchester United.
"I don't understand all this criticism going towards Paul Pogba. Anyone can have a bad game.
"Nobody wants to play bad football in a game, everybody wants to win, and every player wants to show how good he is. But, you know, sometimes you simply have a game where nothing is happening.
"Sometimes it's stuff outside of football that affects your performance, we just don't know.
"And as for Jose, it's not easy to be in charge of a team as big as United with all the seagulls around you, so many players who all want to play. It is incredibly stressful, trust me. He can definitely turn it around."