Chelsea
Bakayoko set for Chelsea medical as he closes on £35m move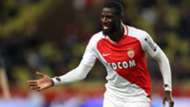 Tiemoue Bakayoko is to undergo a medical in London as he finalises a £35.2 million move to Chelsea, Goal can confirm.
Alex Sandro will take Chelsea to the next level
The Monaco midfielder could therefore be a Chelsea player by the end of the week, with Antonio Conte having identified the 22-year-old as his main summer target in the midfield area.
Talks between Chelsea, Monaco and Bakayoko have moved slowly but all parties have finally come to an agreement for the Frenchman, who reached the semi-finals of the Champions League and won Ligue 1 last season, to move to Stamford Bridge.
Bakayoko has been enjoying a post-season holiday in New York and his presence in London is now all that is needed to complete the final part of the transfer.
Chelsea's move for Bakayoko calls Nemanja Matic's future into question, however, with Manchester United appearing to be the main club interested.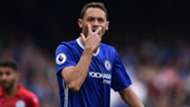 Vitesse loan 22nd player from Chelsea
Reports on Monday have claimed that United are close to wrapping up a £35 million deal, with the midfielder set to sign a four-year contract.
Alex Sandro, meanwhile, is getting closer to sealing a £60m move to Chelsea as Conte looks to further improve his squad for the 2017-18 campaign.