Albert Roca - Bengaluru FC don't feel pressure of being Runners Up in the last AFC Cup
Last Updated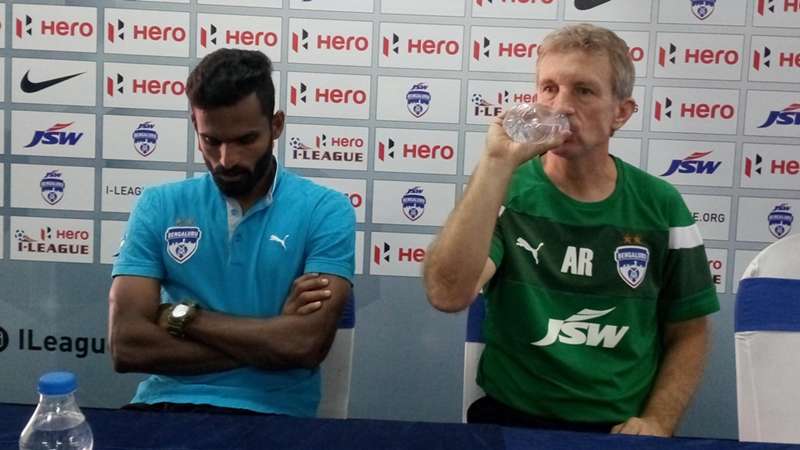 I-League
Bengaluru FC were victorious in their AFC Cup Group E opener against local rivals Mohun Bagan but now travel away to take on Maziya from Maldives.

Head coach Albert Roca had rested key players Sunil Chhetri and Eugeneson Lyngdoh from the starting line up a couple of days ago against Mohun Bagan in the I-League, a match which they lost.

Suarez form sparked Aspas exit

"I expect a different Bengaluru tomorrow. They rested their players in the league it means they are giving importance to AFC Cup. So we need to be ready for that," was what Marjan Sekulovski, coach of Maziya had to say remarking that Bengaluru gave priority to the AFC Cup.

Roca meanwhile was guarded and said he expected a fierce contest.
"It's going to be a difficult game against Maziya. They won their first game in Bangladesh. We expect a really tough game tomorrow," he contested.

On being asked whether there was any extra pressure since they finished runners up last time around, Roca said that was certainly not the case.

"I don't feel pressure of being the runners up. There will be pressure on any team who always want to win. But this is a challenge for us to come here and do our best and try to win," he asserted.

Ancelotti upbeat on Neuer and Muller
Marjan meanwhile said that Maziya would go into the contest as underdogs but they would give it their all.

"Depending on last season yes Bengaluru is the favorite, but I believe in my players. Tomorrow we will be challenging Bengaluru hopefully if the commitment, hard work we do with bit of luck I believe we can get the result here," he signed off.

The two sides had met twice before with Bengaluru finishing 2-1 winners on both occasions.

Kick off is at 4.30 PM on 4th April.