AFC Cup 2017: Mohun Bagan's Sanjoy Sen - Will need to be cautious against Maziya S&RC early on
Last Updated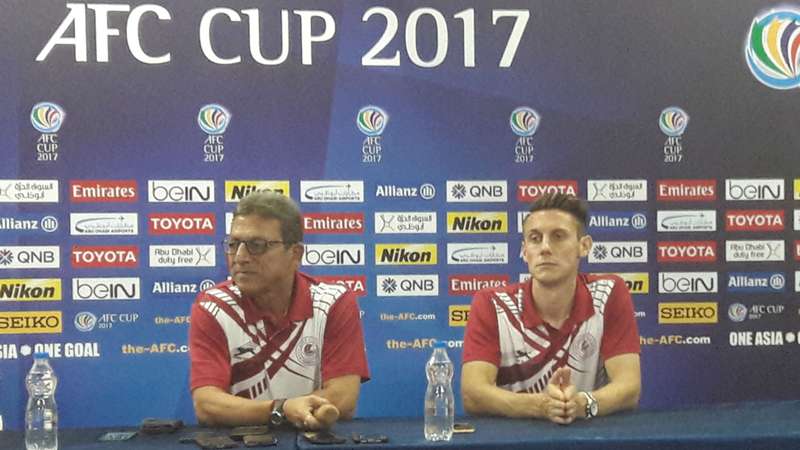 Mohun Bagan
Squeezed into the most important week for Mohun Bagan in the 2017 I-League, comes an AFC Cup Group E fixture against Maziya Sports & Recreation in Kolkata on Wednesday.

On Tuesday evening, head coach Sanjoy Sen refused to bat an eye, yet, in what could be the potential title decider in Aizawl on Saturday, 22nd April.

"The I-League right now is not my headache. We have got an AFC Cup game to look forward to. I am more concerned about that," Sen made clear to the gathered media at the very beginning of the pre-match press conference.

Mohun Bagan played 2000 kilometres away from home in Ludhiana, Punjab on Saturday and have to travel for the all important game in Mizoram next. Sen threw no surprises when he mentioned that key players of the squad could be given a breather against Maziya.

"Expect more than a couple of changes. But, this game is not a distraction from the domestic league. We knew we had to play this match and we have prepared our minds for this accordingly. So, there should not be any issues."

He added, "Today morning during training, not only the foreigners were rested but some Indian players were rested too. After they came back from Ludhiana, I asked them if they are ready to train. Some of them were fatigued and they opted out."

However, the 56-year-old mentioned that the lineup he will field would not mean throwing caution to the wind and won't be a second-string side. "I think the team that will be playing tomorrow, that is also strong," he quipped.

Sen revealed that the mantra for success was proper planning, well in advance. Mohun Bagan will play their sixth game in nineteen days, ever since club football resumed on 1st April post the international break.

"The moment we got the fixtures, we had a chat with the boys. The players have enjoyed, performed well both in the I-League and AFC Cup despite the adversities surrounding lengthy journeys for away games"

"Sometimes, it is a worrying factor for us. But, somehow we have managed and tried to do our best," said the coach who has guided his side to an unbeaten run which includes a solitary draw during this period.

A change in format of the AFC Cup since this season will only see one team progress into the next round from the group. Mohun Bagan are placed second with three points from two games.

The former United SC coach did not see that to be a concern right away. "It's not the case. There are many more matches left. This game's result won't decide the final standings. But, definitely, this is one of the important games. I look forward to it," he expressed.

Also, Group E consists of clubs from only South Asian member nations of the AFC. Sen opined that playing clubs from nations closer to home would not affect to be a major factor of difference.

"You can take it either way. Whatever the format it may be, it is a challenging prospect for Mohun Bagan as a team. Let's see how we perform," he commented.

Mohun Bagan won 5-2 against Maziya last season and Sen would know coach Marjan Sekulovski from the latter's time at Yangon United - all part of the same group in last year's edition of Asia's second-tier club competition.

"We played them last year. I know the coach and the style of play maybe. Even when we played Abahani Limited, we didn't know much about the team. So, we could be cautious and test out the first 15-20 minutes of the game," Sen analysed the opposition and talked through the basic strategy.

Lastly, Sen considered nothing less than a win as a satisfactory result, which could augur the side well for the upcoming domestic league games and the AFC Cup too.

"Winning is a habit, so is losing. If we can win maximum matches, it gives a lot of confidence to the team," he signed off.