AFC Cup 2017: Know Bengaluru FC's rivals - Maziya Sports & Recreation Club (S&RC)
Last Updated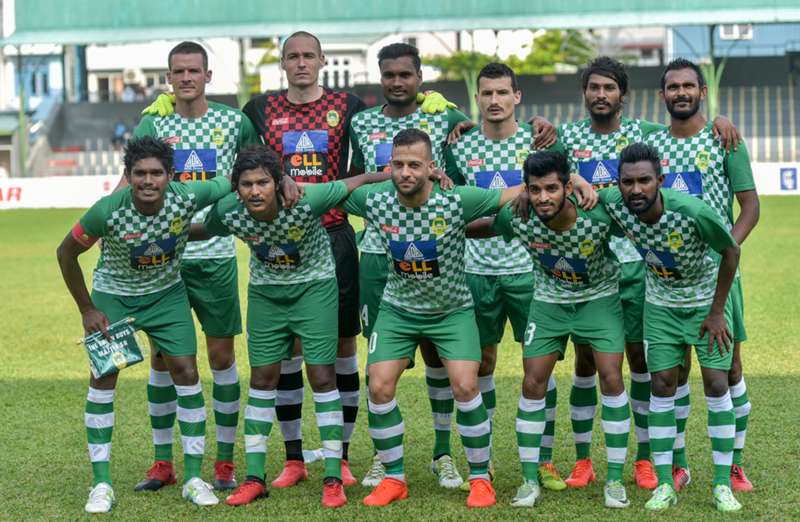 Nishan Ali/Mihaaru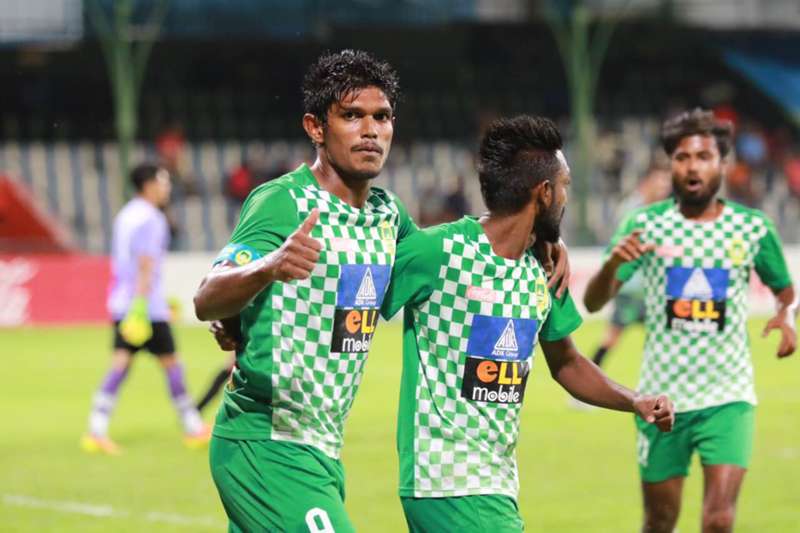 TEAM NAME: Maziya Sports & Recreation Club
HOME GROUND (AFC Cup): National Football Stadium Male, Maldives. (Capacity: 11,850)
COUNTRY: Maldives
LEAGUE: Dhivehi Premier League
NICKNAME: 'The Green Boys'
Head Coach: Marjan Sekulovski (Republic of Macedonia)

Last season achievements: Champions of 2016 Dhivehi Premier League, Maldivian FA Charity Shield Winners

Latest match result: Won- Abahani Limited Dhaka 0-2 Maziya S&RC (AFC Cup) 14th March, 2017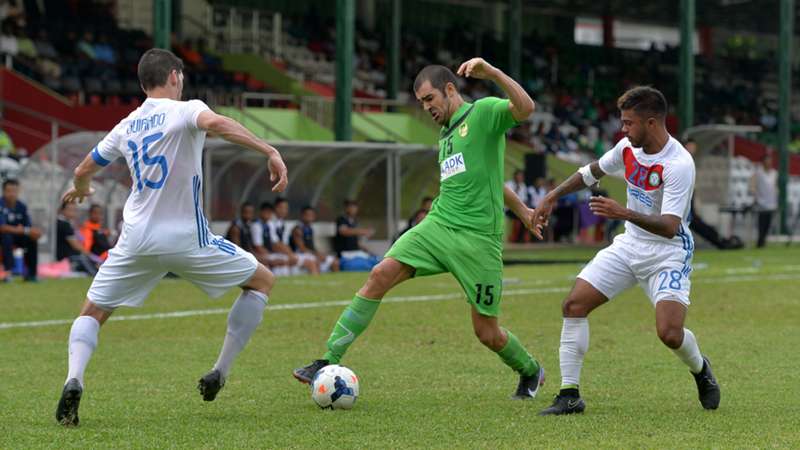 Maziya Sports & Recreation (S&RC) are one of Maldives's most successful sides. Founded in 1996 and are competing in Maldives first division since 2007. Maziya won the league title – Dhivehi premier league - for the first time in last season. They have won Maldives FA Cup on two occasions - in the year 2012 and 2014 amd Presidents cup in 2015. They have also won the Maldivian FA Charity Shield in 2015 & 2016.
Some key players left the team after last season including goalkeeper Imran Mohamed, Ali Ashfaq (Dhagandey), Ismael Easa, Ahmed Nashid (Nattey). However, those players were replaced with foreign talents. Their top foreign player is Romanian central defender Andrei Cordos who played for Italian Serie B side Frosinone and couple of Romanian top division clubs. He also played for Romanian U19 and U21 national team. Maziya also added Kyrgyzstan international goalkeeper Pavel Matiash, Serbian defender Milos Milos Kovacevic and Serbian striker Alexnder Rakitc to their list.
Maziya is the club that has contributed the most players to the Maldives national team in past 2 seasons. Six Maziya players started for Maldives againt Palestine in Asian cup qualifying last week. They are captain Ashad Ali (Adubarey), Amdan Ali (ND), Samooh Ali (Saumutte), Assadhulla Abdhulla, Mohamed Umair, Ahmed Imaz (Aakko),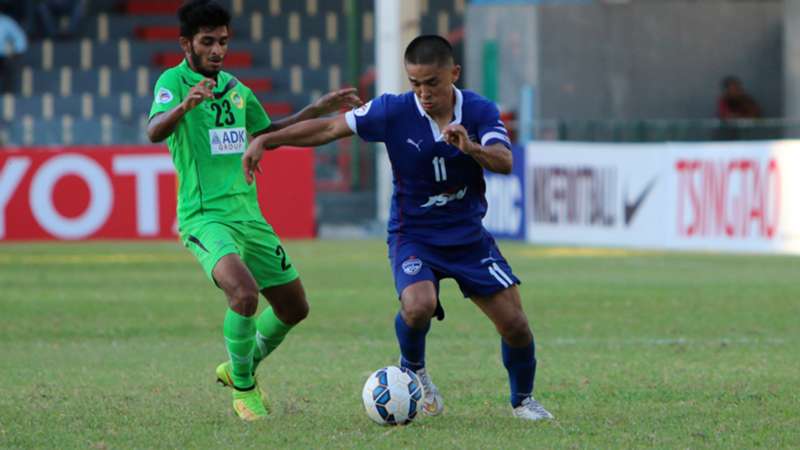 Maziya have been regular participants in the AFC Cup since 2013. However, they have never managed to go past the group stages. In 2013, Maziya were placed in Group G where they recorded an emphatic 6-1 victory at home against Malaysia's Kelantan.

In 2015, the Maldives' side was thrown in Group F where they locked horns with Bengaluru FC in the AFC Cup group stage ties. The Blues got the better of Maziya in both fixtures which saw skipper Sunil Chhetri struck three goals in their two encounters.

Last year Maziya lost to Mohun Bagan 5-2 in Guwahati but drew 1-1 with Bagan at home.
In the current season, Maziya are table leaders in Group E thanks to their 2-0 win over Abahani in Dhaka. Bengaluru are placed second, just falling short of the first position on goal difference.
Previous Meetings with Bengaluru FC:
28/04/15- Maziya 1-2 Bengaluru
24/02/15- Bengaluru 2-1 Maziya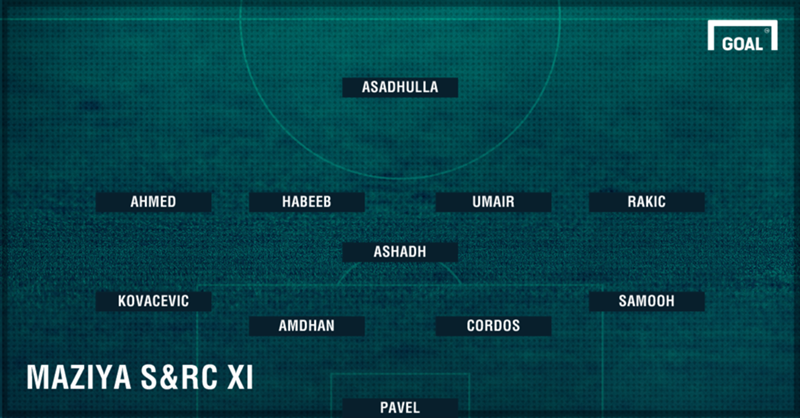 New coach Sekulovski has changed Maziya's tactics, with him they play more of a passing game and use midfield to launch attacking play rather than flanks. Maziya's back line is extremely strong specially with the new addition Cordos who is a tall, strong, and physical player. His partner Amdan is also physically tough and good in air.

Ashad gives cover to the defenders and he is one of the most aggressive and tough tackling player in South Asia. Central midfielder Umair is well balanced player who is good defensively and offensively. Maziya's number 9 Assadhulla is a goal friendly player who is very strong in air and keeps the possession well.
Abdulla Assadhulla: He wears the armband for Maziya and leads from the front as well. Abdulla has been the top scorer in Maldives in last three seasons and was named Player of The Year in 2014 and in 2015. He is the current number nine for the Maldives national team. Assadhulla has a keen eye for goal and his physical style of play combined with his ability in the air makes him Bengaluru's biggest threat.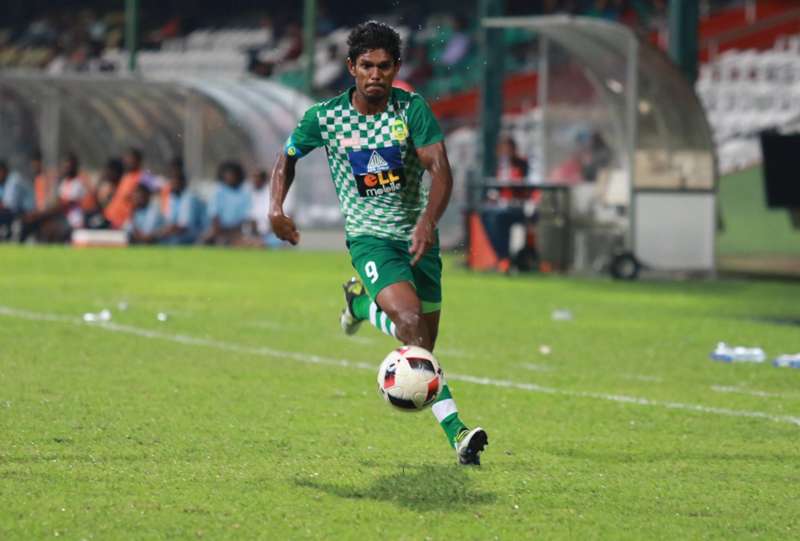 Mohamed Umair: The 28-year-old broke the deadlock for the Maldivian side in the tie against Abahani in their previous AFC Cup fixture. Umair, who is primarily a defender, can be deployed as a central midfielder. The medio, who found the net just within five minutes for The Green Boys, can cause trouble to Bengaluru's defensive forces.
Coach Marjan Sekulovski: "We don't want to talk about chances of the knock out stages yet. We are fully focused on going match by match. If we start to talk about everything before the matches, we can't be good at concentrating on the match. We have good national team players and foreign players in our team. But we have to know that the other teams are from this region and they also have national team players in those teams."
GOALKEEPERS: 1. Shareef Hussain, 32. Iyaan Abdul Aleen, 33. Matiash Pavel;
DEFENDERS: 3. Milos Kovacevic, 4. Ali Amdhan, 6. Andrei-Alexandru Cordos, 14. Ahmed Shahid, 17. Ali Samooh, 18. Mohamed Azhan Hamid, 27. Samaam Gasim;
MIDFIELDERS: 5. Mohamed Irufaan, 12. Adey, 13. Mohamed Samdhooh, 16. Hussain Niyaz, 21. Yasfadh Habeeb, 37. Mohamed Umair;
FORWARDS: 7. Imaaz Ahmed, 8. Abdulla Misbah, 9. Abdulla Assadhulla, 10. Aleksandar Rakic, 11. Ali Haisam, 19. Abdul Raheem.

Mohamed Hamdhoon is a senior football writer in Maldives and writes for Mihaaru, one of the most reputed newspapers of the country.
Follow Mohamed Hamdhoon on Twitter - @MohamedHamdhoon
Follow Manasi Pathak on
Twitter
-
@ThatUnitedLady