CAF Confederation Cup
What AFC Leopards should do to prevail in Madagascar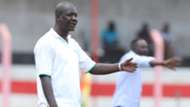 AFC Leopards will take on Madagascan side Fosa Juniors in the second leg of the Caf Confederation Cup on Wednesday.
The Kenyan representatives fluffed their chance to at least get victory in the first leg played at Bukhungu Stadium, Kakamega. The two teams settled for a one all draw, despite the Kenyan side dominating the match.
With the second leg coming, Ingwe needs to perform better; a high scoring draw or a win by any margin will see them through.
But how will the twelve times Kenyan Premier League champions make it to the next round of the preliminaries?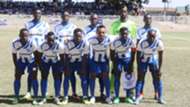 Early goal
AFC Leopards have to score to keep their hopes of progressing alive; there are no two ways about it owing to the away goal they conceded back at home. The impact an early goal can have, it will destabilize the opponents and put them under pressure. First fifteen minutes will be very important for Ingwe to get that goal, and that might be what they just need to claim victory.
Avoid conceding
AFC Leopards have so far played three competitive matches this season. They lost by a solitary goal against Gor Mahia in the KPL Super Cup, drew one all against Posta Rangers in the 2018 KPL opener, and replicated the same result against Fosa Juniors in the continental assignment. Ingwe has not kept a clean sheet this season, and that is a worrying fact. Against Fosa, coach Robert Matano has to ensure his defense is tight because letting in a goal means double work for them.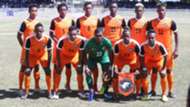 Tactical Review
As exclusively reported by Goal last week, some of the players are unhappy with the methods used by the veteran tactician. According to the players, resorting to long balls affects their style of play and their confidence goes down. The players want to be given freedom and they will deliver. If that is the only way to ensure the team gets the right result, then the technical bench has to give it a try considering the fact that Leopards consists of players, who can deliver through that style of play.
Reducing pressure on players
It is very rare to see coach Matano relaxed on the technical area. On most occasions he is on the touchline shouting to his players. Yes, he is doing his job as a coach, but again it kills player's self-belief because every time he will be in a hurry to release the ball in order to avoid abuses from the coach. Matano has to learn to trust his players.
Finally, perfect fielding is needed to help the team play better. Sometimes, experience play a greater deal in seeing the team progressing, but youthful energy has to be included. A perfect blend of experience and youth will help Ingwe perform better in the competition.
It is going to be a tough outing, but if Ingwe sticks to their game plan, they might make it to the next round.