UEFA Champions League
Watch out Pep! 'Spectacular' Napoli coach Sarri hailed by legend Sacchi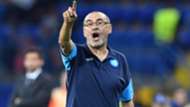 Arrigo Sacchi has hailed the spectacular football of Maurizio Sarri ahead of Napoli's Champions League match against Pep Guardiola's Manchester City.
Sarri has been praised all over Europe in recent weeks, with his Napoli side topping the Italian league table with a 100 per cent record and having scored 26 goals in just eight games.
The 58-year-old has been compared to Sacchi and Guardiola — the man he will face in the Champions League on Tuesday night at the Etihad Stadium — for his expressive, attacking and intense style of play.
"Sarri tries to interpret football in a positive manner, to be a protagonist and not to follow others," Sacchi told Goal.
"And this lifts the value of the players and their self-confidence, and also the game. It produces spectacular football.
"In Italy, we have several coaches that are doing great work."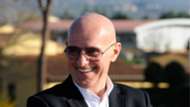 So can Sarri's men go all the way and win their first Scudetto since the Diego Maradona-inspired glory days of 1990?
"Napoli are doing well and have to continue like this," added Sacchi, who revolutionised football with his all-conquering AC Milan side of the late 1980s and early '90s.
"Napoli are playing entertaining football. But there are other sides with great history and that are more powerful."
Italy's most powerful side of recent years, Juventus, are regarded by a number of experts to have decreased in quality this season following the summer exits of Leonardo Bonucci and Dani Alves.
However, when asked whether he believed that Juve were now a weaker outfit, Sacchi replied: "No, I don't believe so."