Liverpool
Fans embrace Malaysia Airlines' Unity in Passion contest with gusto!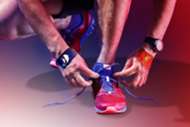 Malaysia Airlines have come up with the Unity in Passion contest to give Liverpool fans a chance to live their dream of watching the Reds in action at Anfield. 
Unity in Passion represents the coming together of Malaysia Airlines, Liverpool Football Club and fans all over the world. Now, it's time to turn your football dreams into reality. All you have to do is show off your roaring passion and you will stand a chance to win an all-expense-paid trip to Anfield.
What you need to do is: 
STEP 1: TAKE A PICTURE OR VIDEO - Show us your most creative way of bringing Malaysia Airlines and Liverpool FC together.
STEP 2: GIVE US YOUR 7-WORD CHEER - Come up with a unique Liverpool FC cheer in 7 words.
STEP 3: UPLOAD ON FACEBOOK OR INSTAGRAM - Share your LFC cheer, hashtag #WalkOnAnfield and tag @malaysiaairlines in your caption.
Click here to know more about the contest!
Fans are already sending in their entries by the dozen and here are some of the best of them: 
So what are you waiting for, start thinking of innovative ideas that might land you a dream trip to Anfield.