Premier League
Premier League clubs run a loss for first time in two years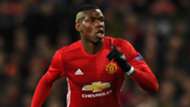 The 20 clubs in the Premier League finished the 2015-16 season in the red, reverting a run of two profitable years despite record revenues. 
A report filed by Deloitte and Touche revealed that the teams involved in the English top-flight last season earned a combined £3.6 billion, more than ever before. 
Spiralling costs, however, meant that they recorded total pre-tax losses of £110m, having made a profit in 2013-14 and 2014-15. 
Messi made to look human by Juve
Operating profits meanwhile remained more or less stable across the Premier League at £0.5bn, an identical figure to the previous campaign.
According to Dan Jones, head of the financial firm's Sport Business department, Manchester outfits United and City were behind the vast bulk of the increased revenues. 
"The 2015-16 season saw Premier League clubs grow revenues by almost 10% to £3.6bn, with the two Manchester clubs alone responsible for more than 50% of the increase," he explained.
"Manchester United's participation in the 2015/16 UEFA Champions League, coupled with continued strong commercial revenue growth, resulted in a 30% increase in revenue to £515m. This saw them top the Deloitte Football Money League for the first time since 2003/04, as the world's highest revenue-generating club.
"Increased distributions to clubs competing in Europe, under the new UEFA broadcast rights cycle – notably Manchester City, who reached the semi-finals of the UEFA Champions League – also contributed to Premier League clubs' revenue growth."
Deloitte clarified that increased wage costs and the fallout from record transfer spending in the summer transfer window of 2015 were behind the pre-tax losses recorded, with Jones confident that the coming season would see the league returning to the black. 
"Our analysis reveals a return to pre-tax losses, following two consecutive years of pre-tax profits," he added.
"However, it is worth noting that this is due to a small number of one-off "exceptional" costs, and we fully expect that the Premier League's new three-year broadcast rights deal will see a return to record levels of profitability in the 2016/17 season."
Fellow Deloitte consultant Adam Bull believes that the mammoth television deal signed with BT Sport would further increase clubs' spending power over the coming years. 
"We have already seen to some extent the impact of the current broadcast rights deal, with clubs' combined transfer expenditure over the course of the 2016/17 season reaching almost £1.4 billion – eclipsing the previous record set in 2015/16 by one-third and far exceeding any other league in world football," he explained.