Premier League
'The figures are the tip of the iceberg' - Police report reveals child abuse IS still happening in football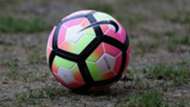 The specialist police unit who are investigating the sexual abuse of children in football, Operation Hydrant, has received a number of recent reports about incidents within the game, according to a report from the Observer.
'Wenger is up there with Ferguson'
The police report, which notes 46 incidents from 2005 to 2016, further questions why the Football Association's inquiry has a cut-off point "up until around 2005", while demonstrating sexual abuse in football is very much still ongoing.
Every year from 2005 to 2016 has been named in the reports, with 187 incidents from 1996 onwards, and 23 relating to 2011 or later.
Dino Nocivelli, a leading child-abuse lawyer involved in the process who is representing a number of football child-abuse survivors, believes the number of cases is likely to be considerably higher, too.
He said: "The figures are very likely the tip of the iceberg for the number of children who have been sexually assaulted.
"Most survivors of childhood abuse are unable to disclose their abuse until they are in their late 30s or early 40s and a number of survivors will never disclose their abuse and will instead take it to their grave.
"Questions remain as to why the FA decided to drop the review into safeguarding and whether or not children were subjected to abuse as a result of this decision."
In November 2016, former Crewe, Bury and Sheffield Wednesday player Andy Woodward revealed he was sexually abused as a young footballer in the 1980s.
The 43-year-old chose to waive his right to lifelong anonymity to speak out, leading to others speaking out.
According to the latest figures from the National Police Chiefs' Council, there had been 1,016 referrals on the back of Woodward's interview with the Guardian, with 526 potential victims coming forward and 184 suspects being named.