Transfers
Payet's poker: Why the West Ham star forced his Marseille return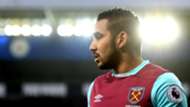 ---
COMMENT
---
It might have brought him fame and fortune, but the move to West Ham was not the one Dimitri Payet really wanted to make. Eighteen months on from his €15 million transfer from Marseille, the Hammers paid an unexpected price: the Frenchman wanted to go home so badly that he told manager Slaven Bilic he would no longer play for the club.
Marseille complete £25m Payet signing
"I have a situation with a player," the Croat sternly admitted, later confessing feelings of anger and disappointment. "It is Dimitri Payet. He wants to leave.
The switch to England was one that the player was never truly comfortable in making. Right up until he had signed the terms to take him to Upton Park, where West Ham were still based at the time, he held out the hope that Marseille would show him the appreciation – and money – he desired.
"It's like an elephant clinging on to the edge of a cliff by its tail grasping a daisy," his agent Jacques-Olivier Auguste told RMC at the time, speaking of the 29-year-old's hope of an eleventh-hour offer from OM.
It never arrived. The elephant tumbled off the cliff, but it has now made an unexpected ascent.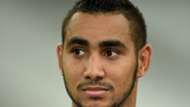 No doubt that with the Hammers, Payet gained financially to a greater extent than he ever could have in France, last February signing a bumper deal designed to ward off the Premier League's big guns from luring him elsewhere. But the pull of Provence has proven too much.
It is a situation he had been in before, and Payet knew all too well that the balance power was in the English side's hands.
In January 2011, he tried similar strong-arm tactics to engineer a move from Saint-Etienne to PSG but found his route blocked by an obstinate board. "My decision is made, I'll not be back," he said on that occasion, only to be forced into an embarrassing apology in front of the whole squad several days later.
West Ham fans fume over Payet tweet
"In life, like on the field, he's a player," Sainte boss Christophe Galtier commented to L'Equipe at that time. "Sometimes he wins, sometimes he loses. But he always takes responsibility for his actions."
But when it came to this particular hand of poker with the Hammers, Payet's timing was astute.
Marseille, though struggling in Ligue 1, are now a far more attractive option than they were 18 months ago. Gone is Margerita Louis-Dreyfus' tight-fisted and ill-planned regime, epitomised by the relatively meagre fee they extracted from the English club for their star player, and in has come the American Frank McCourt, who has brought with him the promise of better days ahead.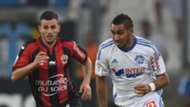 Even if McCourt has not pledged the scale of spending seen at Paris Saint-Germain and, briefly, at Monaco, investment is said to be forthcoming as OM look to regain their place among Ligue 1's elite by way of his 'Champions Project'. With the new owner's arrival treated with cautious optimism by fans all too used to the boom-or-bust nature of the club, the return of Payet likely to convince them that the club is finally on the right track.
Though born on Reunion, a French overseas department in the Indian Ocean to the east of Madagascar, the player's football home is Marseille. His talent may have been evident before he moved to Provence after spells with Lille, Saint-Etienne and Nantes, but it was under Marcelo Bielsa at the Velodrome that it was finally expressed on a consistent basis.
The Argentine coach may be gone, but the player's heart remains with OM - and now a deal is done after all the elements required to trigger a move came together.
The devaluation of the pound since the UK voted to leave the EU means that Marseille can get somewhere near his current wage, while the incentive of spearheading a new and ambitious project is a unique selling point to the player.
West Ham, meanwhile, achieved Europa League qualification last season but made a swift exit from the competition before sending out a poor message with an unambitious transfer campaign in the summer.
Payet has created 16 more chances than anyone in the Premier League this season with 74 – but only six have been taken. Little wonder he feels a sense of frustration.
Now battling relegation and playing in a style not able to get the best out of the France star, the situation echoed the one Payet found himself in when he departed OM.
"When I want to p*** everyone off, I'm good at doing it," the player admitted in a candid interview with L'Equipe last year.
Having manufactured his move back to France, he will certainly leave a trail of people at West Ham feeling that way – Bilic foremost among them. But equally he will be welcomed back openly by a Marseille support he never really wanted to leave.