Transfers
Oxlade-Chamberlain claims Liverpool were 'only option', with Chelsea never in the frame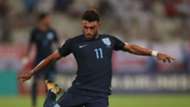 Alex Oxlade-Chamberlain says Liverpool were "the only option" for him as he prepared to leave Arsenal on transfer deadline day.
With his contract at Emirates Stadium expiring, the England international was among those to make a high-profile move as the summer window wound down.
Liverpool 3/1 to beat Man City
A £35 million deal took him to Anfield, with Jurgen Klopp fending off interest from Premier League rivals in order to get an agreement pushed through.
Reigning champions Chelsea were among those eager to land the versatile 24-year-old, but Oxlade-Chamberlain claims he only had one destination in mind once the decision was taken to open a new chapter in his career.
He told Sky Sports: "The first thing was the tough decision to leave Arsenal.
"That was the only thing that was really tough for me and the deliberation but Liverpool was the only option for me in terms of where I thought I would be playing.
"The team and the feel of the whole football club in general just sat right with me.
"I think there are really exciting things to come here and especially with this manager so I felt it was right for me to push to be a part of that. I'm delighted that I finally got the opportunity to."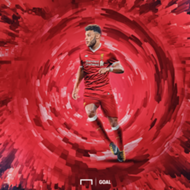 Oxlade-Chamberlain has arrived at Anfield on the back of a six-year stint at Arsenal.
He admits that a change of scenery will take some getting used to, but he is also looking forward to starting a new challenge on Merseyside.
"It's very exciting but obviously a bit surreal at the same time," he added.
"When you're at one club for so many years, you become accustomed to that so any change is a bit weird and odd and difficult at first but looking forward, it's something that really excites me for sure."
Oxlade-Chamberlain will be hoping to make his Liverpool debut on Saturday in a crunch clash with fellow Premier League title hopefuls Manchester City at the Etihad Stadium.