African All Stars
Nigeria's World Cup squad: Lokosa exclusion was a no-brainer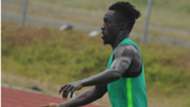 ---
COMMENT    By Solace Chukwu    

Follow on Twitter
---
Then there were 25. Or perhaps, more accurately, 25 and a possible. A strong possible? Only scans in London will reveal...! 
What is apparent, however, is that Nigeria are closer than ever to knowing the identity of their final World Cup squad.
Much as it intrigued, there was little by way of surprise in the eventual ballast. Dele Ajiboye was never going to trouble the trio of Francis Uzoho, Daniel Akpeyi and Ikechukwu Ezenwa, with whom Gernot Rohr has worked exclusively since taking charge of the national side.
Indeed, for all that the German's decision-making can be difficult to justify on occasion, it is rooted in a cold, Teutonic rationality. All the other three were similarly jettisoned, ostensibly having been unable to build up any credibility with the 64-year-old.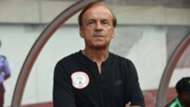 Uche Henry Agbo has been a staple of squads, much to the bemusement of a nation, without actually playing any role at all.
Even though Rohr bigged him up while releasing this latest list, he was never going to pass muster when it got right down to it, in spite of his apparent exploits at Standard Liege (in the estimation of the Super Eagles coach).
Stephen Eze was even less of an option.
One could consider his invitation a sop to the squad which prosecuted the African Nations Championship back in January. His play there (which was middling) cadged him a move to Bulgaria, and he was clearly the pick of the bunch for the coaching crew. However, he was battling the experience of Kenneth Omeruo as well as the superior skills and profile of Chidozie Awaziem.
It was a losing battle in every sense of the word.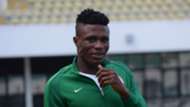 The possible?
Winger Moses Simon, for whom Rohr has most swayed from his usual pragmatism. The Gent winger continues to hold out hope, in spite of two scans to the contrary, that he can recover from his thigh injury to make the final squad of 23.
If this leeway seems like undue sentimentality, consider the fact that Simon started four of the Super Eagles' six qualifiers, and is a player to whom the technical crew have taken a shine.
His defensive rigour and work rate on the flank is a huge asset, one which is not replicated by Alex Iwobi, who will presumably benefit in the short term. It is a serious enough miss that it could probably force a tactical re-think.
And so, we come right around to the elephant in the room. Junior Lokosa.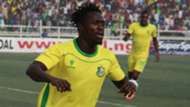 Lokosa is the leading goalscorer in the Nigeria Professional Football League, the hottest Nigerian goalscorer anywhere in the world in 2018. The decision to drop him has divided opinion so strongly that it probably merits addressing.
In the first place, there can have been no surprises about it, if attention had been paid to the set-up.
Lokosa deserved his call-up, purely for his numbers. He earned the right, and put his foot in the door. It however cannot be denied that the clamour in the local press forced Rohr's hand.
Should @pillarsfc striker Junior Lokosa have made the @NGSuperEagles @FIFAWorldCup squad?

— Ed Dove (@EddyDove) May 31, 2018
The German boss does not take well to having his hand forced.
It explains, to a degree, why a player of John Ogu's quality has got so few chances; he was brought up in a press conference earlier in Rohr's reign, a move that appeared to take the former Bordeaux defender by surprise. He made some noises to the effect that he was aware of the player, essentially bluffing his way through. Ogu was called up subsequently, but has rarely been seen in actual matches.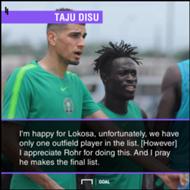 If there was any doubt that Rohr had his mind made up, he effectively eliminated that by fielding Lokosa out wide on the right.
For a certain type of striker, it would not be the worst thing in the world: there remained the option to interpret the role as a sort of inside forward. However, Lokosa is a penalty-box footballer, who spent 70-odd minutes toiling out on the flank.
That was an indication that he was never really an option. Therefore, in order to change that state of affairs, he needed to play an absolute blinder. He did not. He did not look out of place, but he barely registered in any meaningful way: he neither created real danger for the forward nor worked the Democratic Republic of Congo goalkeeper himself.
Every day, I'm more and more thankful that a Nigerian isn't in charge of the Super Eagles. We are such an irrational people.

How could anyone watch the game vs Congo DR, come on television, and say he'd take Lokosa and drop Simy? The inside of my skull itches at this logic.

— Solace Chukwu (@TheOddSolace) May 30, 2018
What he did do was produce a tidy, diligent display working backward to support his full-back. Defending in that fashion is a matter of the will, not a skill. Neither is it adequate, at a level as rarefied as the World Cup, to simply be able to control the ball (which, amusingly, was what most seemed impressed with).
His time will very likely come, but as far as the present and immediate future goes, those who got in ahead of him have more to offer in Russia.