International Champions Cup
Mats Hummels - Bayern Munich are not prepared enough to take on Dortmund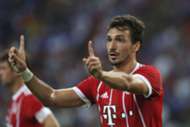 Bayern Munich are not at a level where they can be at their best against teams like Borussia Dortmund, according to star defender Mats Hummels.
Bayern Munich have completed their pre-season trip to Asia and the results have been underwhelming, having been defeated by Arsenal, AC Milan and Inter Milan with their sole win on the trip coming against English champions Chelsea. 
Pulisic tips Dortmund to overthrow Bayern
The latest of them was a 2-0 reverse against Inter Milan in Singapore, after which Mats Hummels opined that the German champions were not prepared to take on Borussia Dortmund, who are set to play them in the DFL-Supercup final on 6th August. 
"Oh, I think right now we are not there yet (to take on Borussia Dortmund)," Hummels told Goal after the loss against Inter. "But we will be (ready) next week because we have two more games upcoming with eight Bayern players finally coming again from injury and vacation.
"So I think we will be much stronger next week."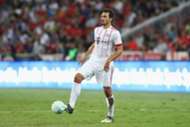 Hummels further stated that Bayern Munich were a bit tired after a hectic pre-season trip which contributed to their below-par performance against Inter Milan. "In this week and more so today, it was obvious that we have all been a little tired.
'Conte has asked about Sanches'
"We didn't make the ways without the ball, we didn't work without the ball like we used to." 
The 28-year-old went on to concede that he himself was at fault for Inter's second goal which was scored by Eder who ghosted into the penalty box, outrunning Hummels, and headed in a fantastic cross by Ivan Perisic. 
"I was tired and was responsible for the second goal. I just (laughs) tried to get away with running five metres less so," Hummels revealed. "I think today it's really about being tired.
"So there are a few things we have to improve of course but it's good that it's the pre-season now and we will work on that," he concluded on a positive note.