Transfers
Ligue 1 outspends Premier League & La Liga in January transfer window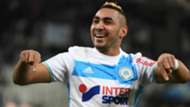 The Premier League and La Liga may have been kept busy during the January transfer window, but it was Ligue 1 that spent the most throughout the month.
Stats show only Ronaldo compares to Ibrahimovic
With 146 players incoming and another 151 leaving, the English top flight saw the largest number of transfers across Europe's big five divisions throughout the transfer period, according to FIFA's Transfer Matching System report, with its Spanish counterpart coming second after 127 players were imported and 65 left.
However, signings such as Julian Draxler for Paris Saint-Germain from Wolfsburg, Memphis Depay to Lyon via Manchester United, and Dimitri Payet's return to Marseille have seen the French league emerge as the continent's biggest spenders, even though only 77 players came in.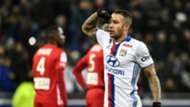 Splashing out $188.1 million (£150m), Ligue 1 clubs spent more in total last month than they did in the summer window - $172.6m (£138.3m) - though they did not recoup much of that, having seen just $33.3m (£26.7m) coming in. The figures represent a huge increase for the division, which has never come close to such a tally in winter transfer windows before – last year the tally reached $35m (£28m).
English top flight clubs spent $169.5m (£135.8m) and brought in a total of $167.6m (£134.3m). While that is less than what they spent 12 months prior, their intake is much greater than the $46.2m of the 2016 window.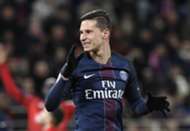 But it was the Bundesliga who were the next big spenders, with their 98 imports costing a total of $122.7m (£98m). La Liga sides spent $56.5m (£45.3), receiving $18.7m (£15m).
Serie A was the only division to see more money come in than go out. The top Italian teams spent a total of $36.4m (£29.1m) to bring in 72 players, and raised $48.3m (£38.7m) in that period as 74 moved on.
Throughout January, 3,085 deals were completed worldwide. Of those, 62.6% were players out of contract moving to new clubs and 16.1% were temporary moves. Permanent transfers made up 11.4% and 9.9% were of players returning to a parent club from a loan.
Only 14.6% of the moves involved a transfer fee, with global spending reaching $856.3m (£686.1m).