MLS
LA Galaxy boss Schmid steps down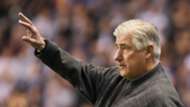 Sigi Schmid has stepped down as head coach of the LA Galaxy with six games remaining in the team's MLS season.
Through 28 games, the Galaxy sit eighth in the West, three points beind Schmid's former club, the Seattle Sounders, for the sixth and final playoff position in the conference.
Schmid, the most successful coach in MLS history with 266 wins across MLS regular and post-season play, joined the Galaxy in July 2017 after previously taking charge of the club from 1999-2004.
Former San Jose Earthquakes and Houston Dynamo coach Dom Kinnear will serve as interim coach through the rest of the 2018 season.
"I have coached at various levels of soccer in the United States for over 35 years, where I have dedicated myself to furthering the sport in our country," said Schmid in a statement.
"After careful consideration, I have decided to step away from coaching at this time, but would like to remain in the game.
"With six games remaining as the club fights for a playoff spot, I understand the timing of this decision is unfortunate. However, I believe this group can come together and fight for a spot this season under Dom's guidance."
Schmid originally rejoined the club midway through the 2017 campaign, replacing Curt Onalfo just several months into his Galaxy tenure. Schmid had previously managed the Sounders and the Columbus Crew while winning two MLS Cups and a record five U.S. Open Cups.
Under Schmid, the Galaxy added a number of important players, including Zlatan Ibrahimovic, Jonathan dos Santos and Perry Kitchen. However, those new signings have not been enough to push the Galaxy into a playoff position due to a six-match winless run that has seen the team concede 18 times.
Kinnear's first match in charge will be a match against Toronto FC on Saturday with the team's next three games coming against the Seattle Sounders, Vancouver Whitecaps and Sporting KC, all teams in playoff positions.
"I want to thank Sigi and the LA Galaxy for bringing me here last season," said Kinnear. "Our focus now is to win as many games as possible through the end of the season."