World Cup
KFC Best Midfield Moment: Luka Modric's strike vs. Argentina
South Africa Chief Editor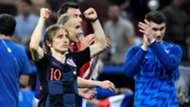 The 2018 global showpiece has come and gone, but it left every football fan with memories that will last for the next four years at least. 
Looking back at some of the best midfield moments, Luka Modric definitely deserves the most praise for his strike against Argentina in the group stages.
The 33-year-old was no doubt head and shoulders above the rest in his position across all 32 teams. 
His goal in the 3-0 win over the Argentines proved just how important he was in the Croatian squad this year.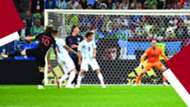 While he usually scores from distance at club level, Modric's goal was special in a sense that even the Argentine goalkeeper, Willy Caballero, didn't expect to be beaten from outside the box.
With several Argentina defenders behind the ball as Croatia continued to pile the pressure, Modric just had to pick a spot and score. 
However, it wasn't as easy as that because he had to sell the Argentines a dummy before firing past the Chelsea goalkeeper and into the bottom corner to make it 2-0 to Croatia.
As he received a pass and turned his marker inside out metres away from the box, he also forced Caballero off his position in between the sticks before unleashing an unstopple rocket into the net.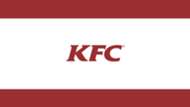 This probably motivated Modric even more, and it's not surprising that he went on to win the best player of the tournament. 
This was preceded by several man of the match awards, but the best midfield moment must be his strike against a star-studded Argentine side.
Modric can certainly make a meal of it given that he was playing against arguably one of the most talented teams at the tournament.