Kanu lauds Brian Idowu's inclusion in Nigeria's World Cup squad
Nwankwo Kanu has applauded the inclusion of Brian Idowu in Nigeria's 23-man squad for the World Cup.
The Amkar Perm defender pledged his allegiance to the west Africans despite being eligible to represent Russia and has been listed as part of the Super Eagles team for the global tournament.
Besides helping the team on the pitch, the former Arsenal forward is thrilled that the 26-year-old will also be in hand to assist Gernot Rohr's men 'feel at home' in Russia.
"We are pleased that Brian has chosen Nigeria's national team, the fans really appreciate him,'' Kanu told Russian News Agency TASS.
''He perfectly suits the national team's playing style. Brian will be able to diversify the team, as he was brought up in another football system, it will only benefit the national team.
''He knows everything about Russia, and this will help the team before the World Cup in Russia.
''Every little thing is important, but we will have a player who knows the country, speaks Russian. He will play at home and help others feel at home."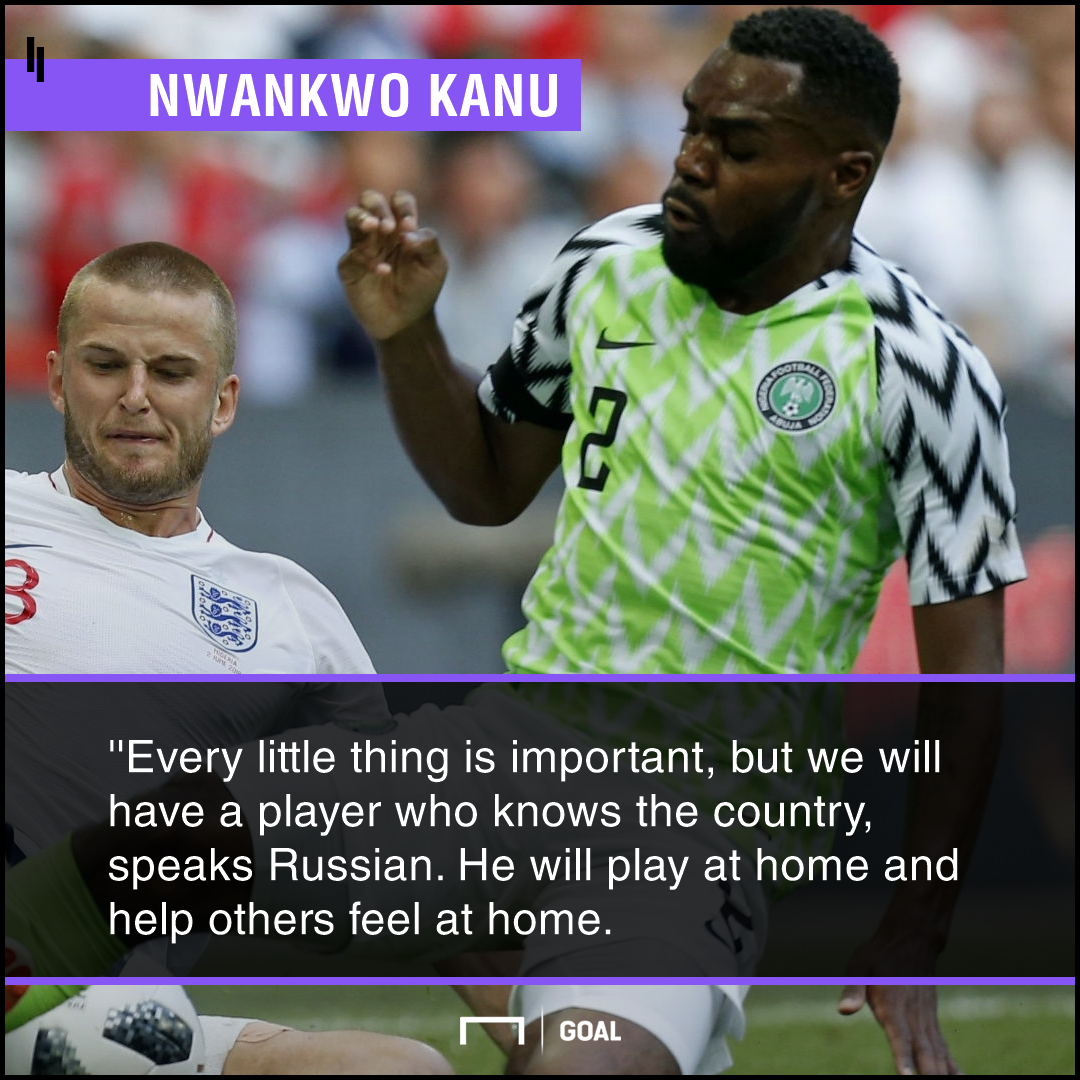 On Wednesday, the Super Eagles lock horns with Czech Republic at Rudolf-Tonn-Stadion for their final pre-World Cup game.
They face Croatia in their first match in Russia on June 16 before they take on other Group D teams Iceland and Argentina.