Manchester City
'It is maybe going too good' - Gundogan demands 'fun' City keep up record pace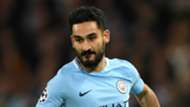 Ilkay Gundogan believes Pep Guardiola has made Manchester City 'great fun to watch', but has warned the Premier League title favourites not to take their foot off the gas.
Sunday's 3-1 victory over Arsenal sent City eight points clear at the top of the table and they have made the best ever start to a Premier League campaign after 11 games.
City 5/1 to win Champions League
It is also Guardiola's best league start in his managerial career and, with City also having scored 52 goals in all competitions, Gundogan has paid tribute to the former Barcelona coach.
"Maybe Pep has the biggest share of our good run. He finds solutions for every opponent and every single situation and cares about every detail. This makes everything a lot easier for us," Gundogan told SPOX.com.
"The way we play stands out on its own: very attractive, very quick, many opportunities, many goals. Right now, it's great fun to watch us play."
After finishing third in the Premier League in Guardiola's debut campaign, City have stepped up a level this season and Guardiola feels the team's finishing has been key.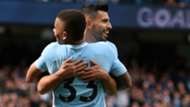 He added: "We are way more dangerous in front of the goal now. Our strikers make a goal from almost every opportunity.
"In combination with our good passing game and dominant football, it is easier for us to dominate the opponents. At some point in the game, the opponent has to react and then we receive even bigger open spaces, we can use."
Following the two-week international break, City take on 2016 champions Leicester before meeting title rivals Manchester United and Tottenham in December.
Gundogan feels City are approaching the most important part of the season and does not want to see any signs of the team resting on their laurels.
"Maybe the international break is coming at the right moment, because the recent games have been a bit closer than those in the beginning of the season – but the opponents have been tougher too," he said.
"Now we must hope that all the players keep fit while playing for their countries and then everything starts from the beginning.
"In November, December and January the season finally really starts, there are lots of games in this time. Then we must prove that we don't rest on our good start, that we have an extremely good squad and play in an unequalled way. This is our aim and should also be our demand.
"There are some teams which are able to stop us - but first of all ourselves. It is maybe going too good for us at the moment."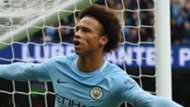 His compatriot Leroy Sane is one of many players to have impressed this season, scoring six times in the Premier League already and assisting five more goals.
Gundogan added: "He manages to make the right decisions in specific situations more and more often. This makes him extremely dangerous. He is one of the most talented young players I know on earth.
"He integrated himself very well and brings an easy-going attitude to the team, on and off the pitch."
Following months out with a knee injury, Gundogan has been playing his part in City's excellent form after featuring from the bench in the Premier League in recent weeks.
The 27-year-old, who is in Germany's squad to face England at Wembley on Friday, said: "I feel good, the knee is okay, and I am happy about every minute I can play."