Indian Super League
ISL 2017-18: ATK in shambles as FC Goa hand Ashley Westwood yet another defeat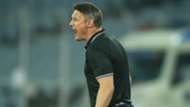 After FC Goa kept their bid to qualify for the Indian Super League (ISL) playoffs on track with a 5-1 romp over defending champions ATK on Thursday night. The emphatic nature of the win only served to highlight the depths to which ATK, two-time winners, have fallen to this season. 
It has been a season to forget for the Kolkata-based franchise despite bringing in a star-studded squad and management team. And it has been capped off by a game to forget as FC Goa scythed through them at will like a hot knife does through butter. 
There was no fight in the team and schoolboys-level defending did not really help their cause. It has been the same story over and over again this season. On Thursday, Ashley Westwood opted to deploy Ashutosh Mehta on the left wing and the former Aizawl FC player was taken to the cleaners by Manuel Lanzarote who helped himself to a brace in the process. 
Anwar Ali, deployed at centre-back, had a torrid game and considering the fact that he has had very less playing time of late and does not really possess the pace required to recover from adverse situations, it was a bad decision from Westwood.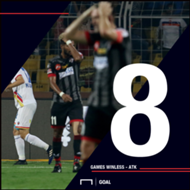 Shankar Sampingiraj has also struggled for game time before the season and was injured at the start of the season. It showed in his performances as he struggled to match the drive of the FC Goa midfield, which has been solidified with the presence of Pronay Halder. 
All in all, there were just too many gambles from Ashely Westwood who remains winless in his stint as the head coach, making one wonder why the team got rid of Teddy Sheringham. Let's face it, ATK have been atrocious under Ashley Westwood. 
The post-match comments from the former Bengaluru FC man made for interesting reading - "It's extremely frustrating. I find it emotionally hard because you want to be a winner. I was a winner as a player and a coach. I also know how to make a winning side. You need to get the players early, put your systems in place, drive fitness, nutrition and team spirit. Obviously, you have to coach and educate."
"Pre-season is your key work. That's where you put all your rules and regulations, put all your disciplines and fitness regimes in place. To come in and not being able to effect that at this part of the season is the reason why you don't always get the results you're after," Westwood said.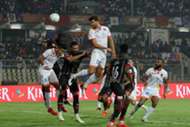 This coming from Ashley Westwood, who was appointed the Technical Director before the season began and was involved heavily in the recruitment, is just preposterous! 
If he thought the squad was not prepared and did not have the right team spirit or they lacked the correct nutritional knowledge in pre-season or during the initial part of the season, why did he not bring it to the notice of the management?
Why were these issues not addressed earlier in the season instead of offering excuses after the season has been done and dusted? What was his role as a technical director then? 
Also, his comments kind of points the blame at Teddy Sheringham's methods. So, if Westwood and Sheringham did not get along well, why was Sheringham hired as the coach in the first place?
The management needs to shoulder the blame here as well. Did they sign Sheringham after consulting Ashley Westwood? ATK have blundered their way into the season and rightly find themselves fighting for the 'coveted' wooden spoon!
One thing is clear - ATK's problems run deeper than their on-field performances. Their season has reflected their off-field issues and it is ending with a whimper. And it is nobody's fault but the management's.