India U19
India U19s to face France, Croatia and Slovenia in International tournament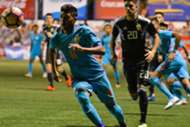 The Indian national U19 team are on their way to Croatia to participate in an international quadrangular series involving the U19 teams of France, Croatia and Slovenia between 4 to 9 September.

After the heroics in the 2018 COTIF Cup, where the side (branded as an Under-20 team) defeated the likes of Argentina U20 and Venezuela U20, the Colts will be facing the junior sides of the 2018 FIFA World Cup finalists France and Croatia.

The tournament is being organized by the Croatian Football Federation in cooperation with Slovenian Football Federation. The exposure tour has been organised keeping in the mind the upcoming I-League for the All India Football Federation (AIFF)'s development side Indian Arrows.

"It gives me immense satisfaction that our age-group teams are now regularly facing national teams of Asian champions and even World Champions. I am convinced Indian Football is moving in right direction and all stakeholders will be encouraged with our efforts," described AIFF General Secretary Kushal Das who also praised the Sports Authority of India (SAI) for their contribution in organising the tour.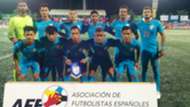 Abhishek Yadav, Director of the national teams commented, "​It is our aim to give regular opportunities to our teams to compete against top footballing nations of the world across age-groups and gender.
"​It is under this agenda that for the Indian Arrows, we got opportunities to face 2017 FIFA U20 World Cup runners-up Venezuela and 6-times U-20 World Champions Argentina (in August 2018).
"​We all know that senior men's teams of France and Croatia recently played in the
Russia
2018 World Cup and I am sure everyone will recall who the finalists were. It is extremely important for our players to get the experience of such top quality matches and they are looking forward to these matches with a lot of enthusiasm."