Arsenal
'I want to become an Arsenal legend, like Thierry Henry' - Elneny's lofty target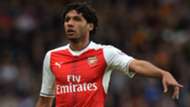 Mohamed Elneny has spent just 12 months in English football but says it has always been his intention to become "an Arsenal legend".
The Egypt international moved to Emirates Stadium from Basel in the 2016 January transfer window.
'Alexis unsure of Arsenal renewal'
He was eased into the fold by Arsene Wenger, making 16 appearances across all competitions.
Another 19 outings have been added to that tally this term, but just six of those have been Premier League starts.
The 24-year-old has shown himself to be a capable performer on his day, though, and admits to having set lofty targets for himself in north London.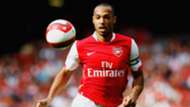 "I want to be a legend at this club," Elneny told the Daily Mail.
"Like Thierry Henry. I mean, obviously not exactly like him. I have my own personality, my own character. I want to be different to anyone that's gone before.
Mustafi talks up Arsenal belief
"But since I got here, I've always had that in mind. I wanted to become an Arsenal legend."
Elneny believes a friendly atmosphere in and around the Gunners camp will help him to reach his goals, with the assistance of others having allowed him to slip seamlessly into the fold.
He added: "It's been a great year for me. Playing in England, at one of the best five clubs in the world.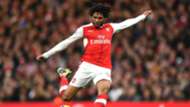 "Since I arrived, I've enjoyed the whole experience. Not just playing for the club, but the country itself. The friends I'm making, the supporters. The whole atmosphere around the football. It's been one of the best years of my life.
"In Basel I gained experience. But when I came to England, and Arsenal, I adapted so quickly because I felt straight away it was like a family, a whole big family. You are someone new, but they embrace you. They bring you in.
Niang in talks over potential Milan exit
"Everyone loves each other. When you feel like people love you, and they want you around, that makes you adapt quickly, you enjoy being there."
Elneny is currently away on Africa Cup of Nations duty and will be hoping that he does not come back into Wenger's thinking until the middle of February, with the Pharaohs looking to restore continental dominance after a seven-year break.