Guardiola's trust took me from Barcelona to Bayern, says Thiago
Thiago Alcantara says the trust shown in him by Pep Guardiola helped him to make the "difficult decision" of trading Barcelona for Bayern Munich.
Having graduated through the famed La Masia academy at Camp Nou, the Spain international admits it was a wrench to walk away from his roots.
Ox: We don't worry about history
He was, however, a much sought-after talent in the summer of 2013 and a player that could not be guaranteed regular starts as part of a star-studded squad in Catalonia.
Thiago had various options to consider, but the presence of Guardiola - the man who handed him his Barca debut - in Germany convinced him that the Allianz Arena was the right destination for him.
The 25-year-old midfielder told the Daily Mail: "It was a very difficult decision.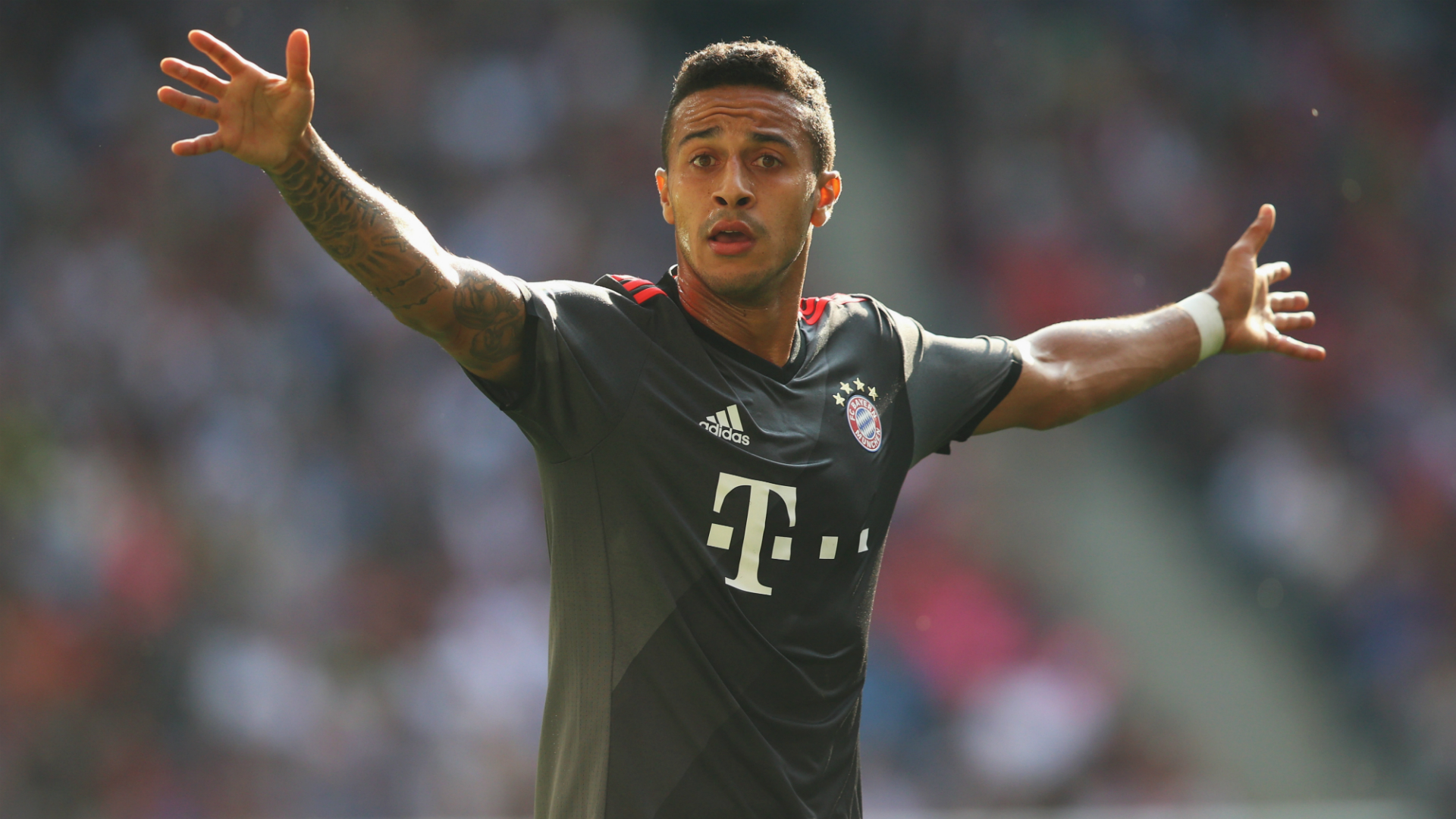 "For anyone who comes through La Masia, through that youth system, it would be as well. You don't want to leave, you just want to join the first team and have success.
"You can play football in Bayern, in Barcelona, in Manchester, in London, wherever. In the end, it's football and you want to play with the best. It's not just about how you feel, or your self-confidence, but how other people feel about you.
Ancelotti hails Bayern character
"Pep trusted me and I felt that trust. He won a lot of things and I learned a lot from him during his Barcelona period."
Thiago is now into his fourth season with Bayern and is hoping to add a Champions League crown to the three Bundesliga titles already on his CV.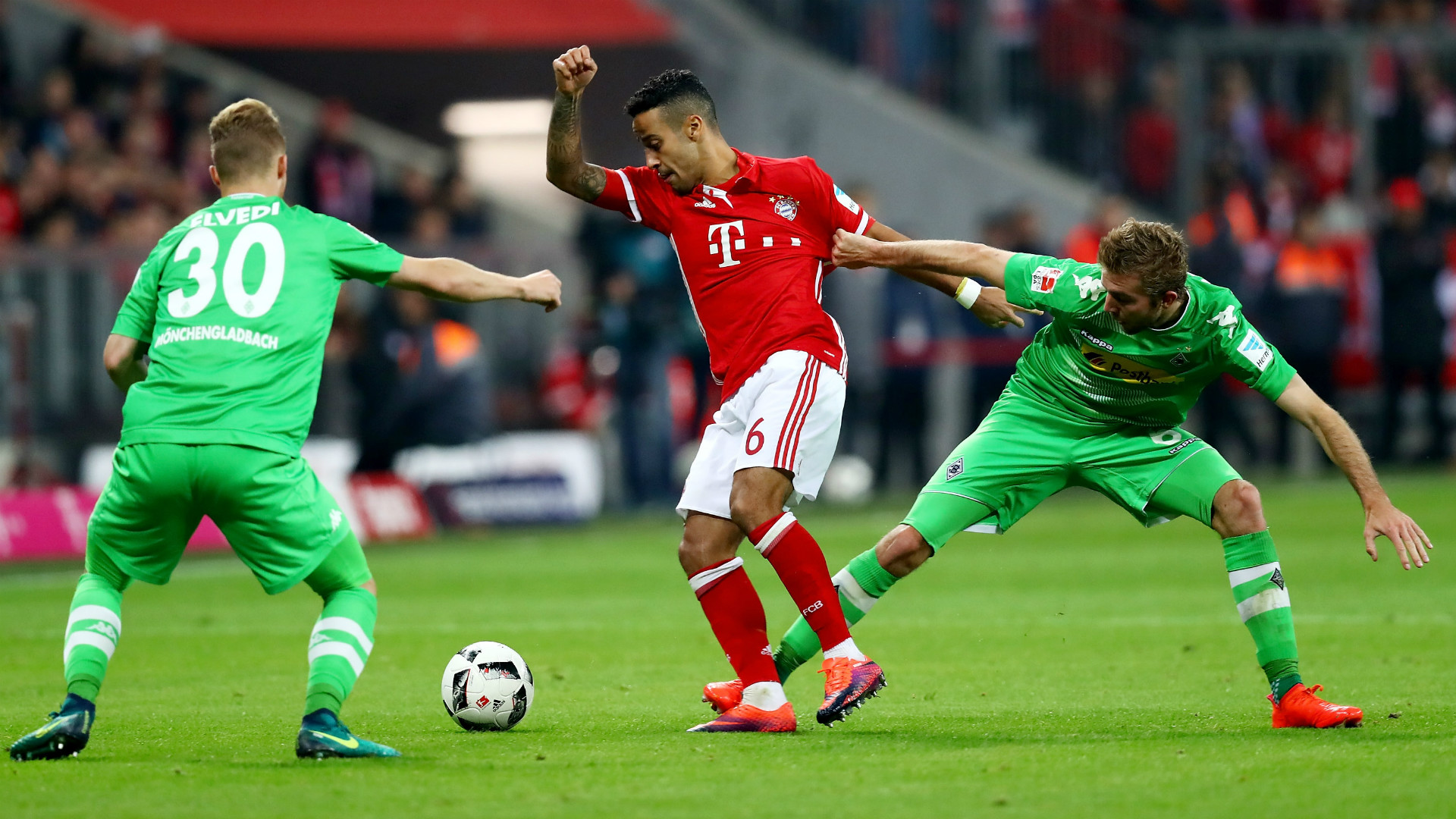 Arsenal present the next hurdle to overcome in that competition, with a two-legged tie against the Gunners awaiting at the last-16 stage.
Thiago continued: "Now we are in the round of 16 and look at the teams you have there. [We are] competing with the best players in the world, the best clubs in the world, and at the end, it is about small details.
Elneny hails Arsenal confidence
"In the end, it's not about luck. Luck is something you find, or you go for it. It's about small details. And each time it was Atletico Madrid, or Barcelona, or Real Madrid who deserved to be in the final. We are doing our best more and more every year to reach it.
"You can see that things are going in a good way because we are going three times in the semi-final. Just one more step. We have to have this calm and at the same time have this type of aggression to be in the final.
"But in the end let's talk about Arsenal, we look forward to that. We'll see."