Get ready for the European Freestyle Football Championships
European Freestyle Football
On September 3, the best freestyle footballers on the continent are facing off at the European Freestyle Football Championships in Manchester. Goal will be there, streaming the whole competition live on Facebook.
---
WHAT IS IT?
---
The European Freestyle Football Championships is an annual competition that sees over 100 of Europe's best freestyle athletes compete to be crowned number one. This year the competition is being held at Manchester's Central Convention Complex and includes heats for both men and women as well as a competition for teams of two. 
---
HOW BIG IS FREESTYLE FOOTBALL
---
The sport of freestyle football is now thriving in 106 countries around the world, with some of the most advanced scenes being found in Europe. Poland alone has over 400 athletes doing crazy things with footballs.
---
WHO WILL BE THERE?
---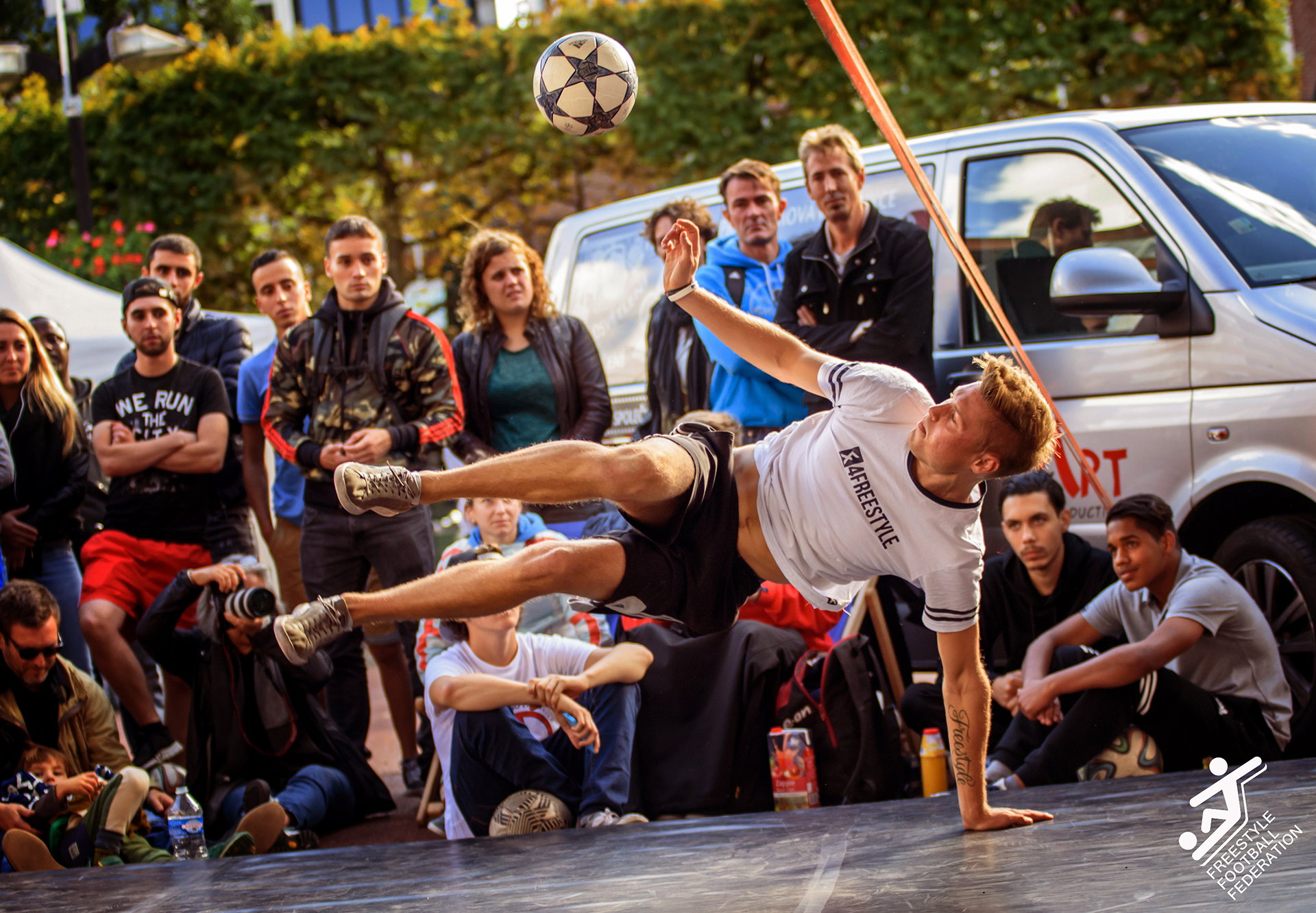 Last year's European champion, Norway's Erlend Fagerli , is coming to Manchester to fight to retain his title. He will be joined by more than 100 athletes from across Europe, including the UK and Ireland's first professional female freestyler, Liv Cooke , and Poland's Lukasz Chwieduk , European champion in 2010 and 2013.
Norway's Tobias Brandal Busaet , who won in 2015, will be taking part and hoping to improve on his second-place finish at last year's Championships.
Other confirmed athletes include Norway's Brynjar Fagerli (brother of reigning champion, Erlend), Maarten van Luit and Jasmijn Janssen from Netherlands, Denmark's Anders Borg , Northern Ireland's Jamie Knight , Javi Sanz Aguilar from Spain, Poland's Szymon Skalski , and Slovakian freestyler Lucia Kevicka .
---
HOW CAN I WATCH IT?
---
The European Freestyle Football Championships are being held at the Soccerex Football Festival and entry is free. If you can't make it to Manchester, Goal will be streaming the event exclusively live on Facebook
HERE
.
---
WHAT'S HAPPENING WHEN?
---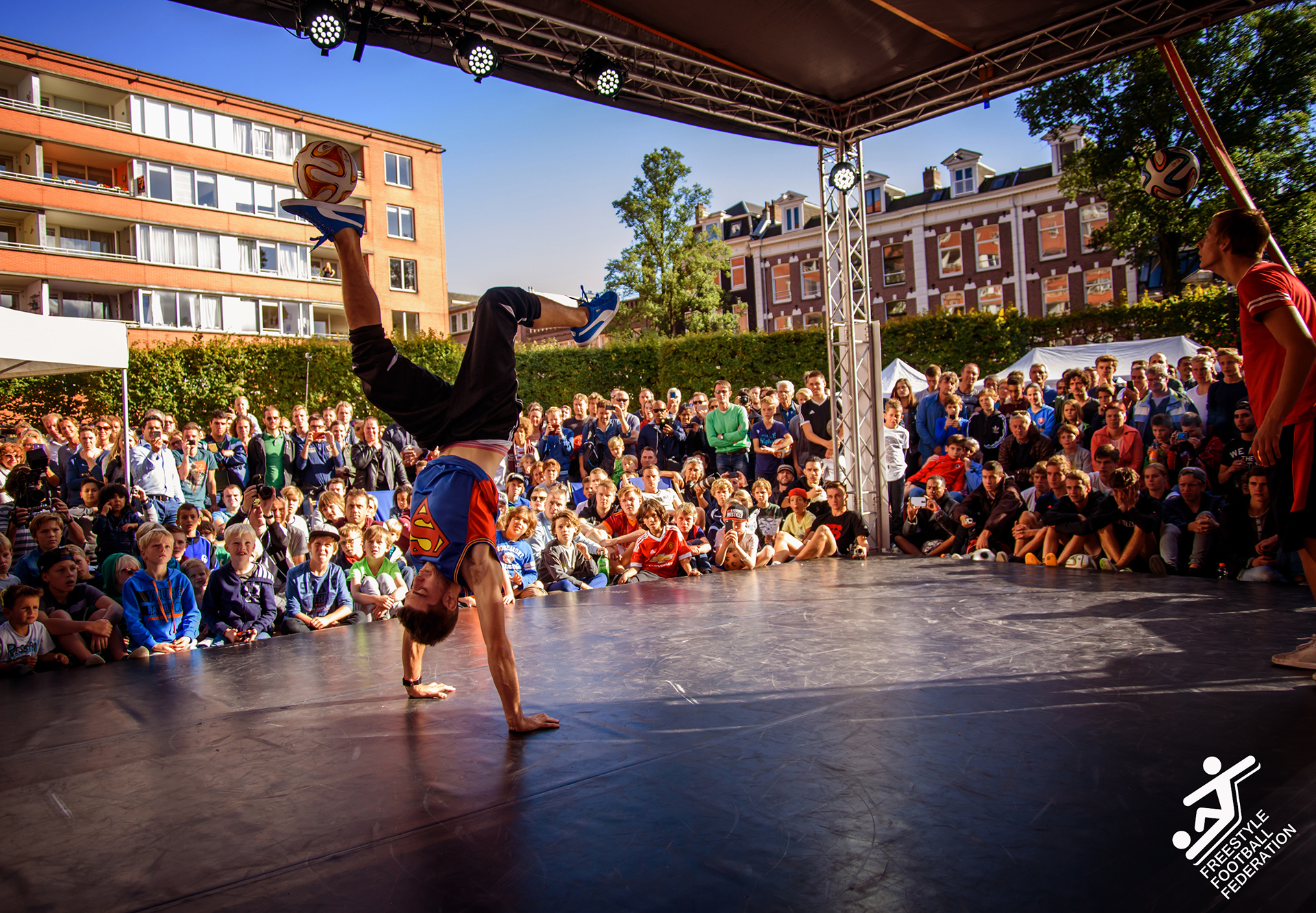 The schedule for the finals is:
13:00-14:00: Male battles (round of 32)
14:45-14:55: Female Battles (Semi Finals)
15:30-15:45: Double Routines (Finals)
16:15-16:55: Male Battles (round of 16)
17.15-18:00: Male Battles (Quarters, Semi-Finals and Finals)
---
WHAT IS THE SOCCEREX FOOTBALL FESTIVAL?
---
The Soccerex Football Festival is a celebration of freestyle and street football and is free to attend.
As well as hosting the European Freestyle Football Championships, the festival will also host the World Street Soccer Championships, which will see some of the best street footballers in the world competing in teams of three within a steel cage for the right to be crowned World Champions! Goals are important, but in street football playing with style is paramount.
 
The Soccerex Football Festival is also home to the Skills School Zone with loads of activations, giving amateurs the chance to show off their skills and pick up some new ones while they're there. Find out more on the festival's website.
---
WHAT ARE THE RULES?
---
The main competition takes the form of a battle, which will see a series of head-to-head, one-versus-one rounds of 3 minutes each, whereby each contestant has three rounds of 30 seconds to outperform their opponent. An expert judging panel will be assessing originality, control and difficulty of the moves on show and it is all set to the music played by a live DJ.
For a detailed view of the rules, head over to the official Freestyle Football Competition website.