FIFA 20
FIFA 20: Release dates, price, new features & pre-order news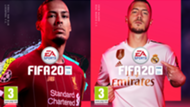 { "@context": "https://schema.org", "@type": "FAQPage", "mainEntity": [{ "@type": "Question", "name": "When is FIFA 20 released?", "acceptedAnswer": { "@type": "Answer", "text": "The standard edition of FIFA 20 will be available to play on September 27.Those who pre-order the Champions or Ultimate Editions will gain early access and will be able to take to the virtual field three days earlier on September 24.EA announced a 'game changing announcement' on June 8 - the introduction of VOLTA, for which the trailer can be viewed here:Xbox One and PS4 users will have the option to play the game even earlier through EA Access, which will grant subscribers a trial of FIFA 20 the week before the release.The FIFA 20 demo was released on September 10." } },{ "@type": "Question", "name": "How much does FIFA 20 cost?", "acceptedAnswer": { "@type": "Answer", "text": "Standard Edition - £54.99Pre-order perks:Up to 3 FIFA 20 Ultimate Team Rare Gold Packs (1 Per Week For 3 Weeks)Choose one of five mid-version ICON Items for 5 FUT matchesSpecial Edition FUT KitsChampions Edition - £69.99Pre-order perks:3 Days Early Access (Play from September 24th)Up To 12 FIFA 20 Ultimate Team Rare Gold Packs (1 Per Week For 12 Weeks)Choose one of five mid-version ICON Items for 5 FUT matchesSpecial Edition FUT KitsUltimate Edition: £89.99Pre-order perks:Untradeable FUT 20 Ones To Watch Player Item3 Days Early Access (Play from September 24th)Up To 24 FIFA 20 Ultimate Team Rare Gold Packs (2 Per Week For 12 Weeks)Choose one of five mid-version ICON Items for 5 FUT matchesSpecial Edition FUT Kits" } },{ "@type": "Question", "name": "When can I pre-order FIFA 20?", "acceptedAnswer": { "@type": "Answer", "text": "Fans can pre-order the game right now through EA's official website and associated retailers." } },{ "@type": "Question", "name": "What consoles will FIFA 20 be released on?", "acceptedAnswer": { "@type": "Answer", "text": "FIFA 20 will be available to play on Xbox One, PlayStation 4 and PC." } },{ "@type": "Question", "name": "Will FIFA 20 be a subscription service?", "acceptedAnswer": { "@type": "Answer", "text": "At the moment, the FIFA series is not a subscription service and gamers must purchase the game either in disc form or as a download.However, Xbox and PS4 players can sign up to EA Access, which is a subscription service that allows members to play a variety of EA games, including previous editions of FIFA." } },{ "@type": "Question", "name": "Who is the FIFA 20 cover star?", "acceptedAnswer": { "@type": "Answer", "text": "FIFA 20 will have three editions: the Standard Edition, Champions Edition and Ultimate Edition.EA Sports announced on July 26 that Eden Hazard would grace the Standard Edition cover, while Virgil van Dijk will be on the cover for the Champions Edition.On July 30, EA Sports revealed that Real-Madrid manager Zinedine Zidane would be the cover of the game's Ultimate Edition, and will also appear in the game as an Icon." } }]}
Contents
EA Sports developers are currently busy finalising everything for the next edition of the brand's FIFA series as they look to follow up FIFA 19 with an even better football video game experience.
When it arrives this year, FIFA 20 will be the 27th instalment of the best-selling game, which first hit the shelves back in 1993 as FIFA International Soccer, and the anticipation is building.
What will the gameplay be like? Will there be many new features? How much will it cost? These are all questions that gamers are eager to find out the answers to.
Details have been trickling out in recent weeks and months so Goal takes a look at everything we know about FIFA 20 so far.
When is FIFA 20 released?
The standard edition of FIFA 20 will be available to play on September 27.
Those who pre-order the Champions or Ultimate Editions will gain early access and will be able to take to the virtual field three days earlier on September 24.
EA announced a "game changing announcement" on June 8 - the introduction of VOLTA, for which the trailer can be viewed here:
Break New Ground with VOLTA Football in #FIFA20 #VOLTA https://t.co/TUWEow0DSf pic.twitter.com/cuPqfQtrGt

— EA SPORTS FIFA (@EASPORTSFIFA) June 8, 2019
Xbox One and PS4 users will have the option to play the game even earlier through EA Access, which will grant subscribers a trial of FIFA 20 the week before the release.
The FIFA 20 demo was released on September 10.
Return to top
How much does FIFA 20 cost?
Standard Edition - £54.99
Pre-order perks:
Up to 3 FIFA 20 Ultimate Team Rare Gold Packs (1 Per Week For 3 Weeks)
Choose one of five mid-version ICON Items for 5 FUT matches
Special Edition FUT Kits
Champions Edition - £69.99
Pre-order perks:
3 Days Early Access (Play from September 24th)
Up To 12 FIFA 20 Ultimate Team Rare Gold Packs (1 Per Week For 12 Weeks)
Choose one of five mid-version ICON Items for 5 FUT matches
Special Edition FUT Kits
Ultimate Edition: £89.99
Pre-order perks:
Untradeable FUT 20 Ones To Watch Player Item
3 Days Early Access (Play from September 24th)
Up To 24 FIFA 20 Ultimate Team Rare Gold Packs (2 Per Week For 12 Weeks)
Choose one of five mid-version ICON Items for 5 FUT matches
Special Edition FUT Kits
Return to top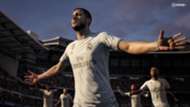 EA Sports game developers are always working on ways to improve their product, so we can expect some new features in FIFA 20. In May, the gameplay team issued an update to gamers revealing what they had been working on to improve in the next iteration of the game.
Among the areas singled out for improvement is A.I. Defending , which will see renewed defending systems and include the new 'planned tackling' feature in order to remove the frustration of being let down by the computer. One-on-one scenarios will also be given an update in order to create more consistency, which essentially means improved finishing and what EA developers have described as "less 'superhuman' reactions" from goalkeepers.
There will also be changes to passing , particularly when it comes to accuracy, with likelihood of passing success dependent on body position, pressure situation and so on. As part of the gameplay improvements to passing, players will now be able to deploy 'dinked passes' and a 'driven pass-and-go' will be available too.
As we wait for more updates, we've taken a look at other potential new feature updates below.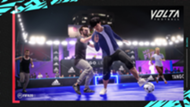 Volta
The new Volta gameplay is essentially FIFA Street mode, enabling players to play 3v3 Rush (with no goalkeepers), 4v4, 4v4 Rush, 5v5 and Professional Futsal.
Players can compete in different sizes of arenas and environments, some without walls, including urban settings like underpasses in Amsterdam and rooftops in Tokyo.
You can customise the appearance of your avatars and change the clothing, hair and tattoos.
EA has confirmed that Volta Football mode will only be available on PC, PlayStation 4 and Xbox One versions of the game. The Nintendo Switch version of FIFA 20 is described as a 'Legacy Edition' (the PS3 and Xbox 360 versions of FIFA 19 were Legacy Editions).
Dynamic weather
Jurgen Klopp has been pilloried for blaming Liverpool's woes on the weather, but the German coach may have a point. Conditions such as heavy rain, snow and high winds do indeed have an effect on the game. Not only can they affect the players themselves, but the pitches they play on too - there is a reason why Chelsea considered making a complaint about Dynamo Kiev's pitch ahead of their Europa League last-16 game in March.
The FIFA series lags behind its rival Pro Evolution Soccer when it comes to the incorporation of changeable weather and it could certainly augment the reality of the game by including it in some shape or form.
One of the biggest new features introduced in FIFA 19 was the incorporation of the Champions League (along with the Europa League), with EA Sports securing the rights from UEFA. Europe's premier club competition was woven into the very fabric of the game, featuring as a standalone tournament mode as well as being prominent in The Journey, Ultimate Team and Career Mode.
That will continue in FIFA 20 and we could potentially see the inclusion of other UEFA competitions too, such as the European Championship, which takes place across the continent in 2020, with qualification beginning in 2019.
The FIFA video game series last featured the European Championship in FIFA 12, with a special Euro 2012 download pack. This is the approach EA Sports used for World Cup 2018 last year.
New Icons
There will be a number of new Icons in FIFA 20, the most notable of which is probably Zinedine Zidane.
Among those joining Zidane in the game for the first time as an Icon are Andrea Pirlo, Pep Guardiola, Garrincha and Kenny Dalglish.
You can find out more about FIFA 20's Icons here.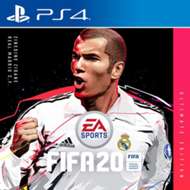 More leagues, clubs & stadiums
FIFA 20 will feature more licensed leagues and competitions, which will see a greater number of clubs in the game.
There are over 30 official leagues and included for the first time is the Romanian Liga I, with clubs such as CFR Cluj and Dinamo Bucharest.
However, one team who won't officially be in the game this season is Juventus. The Serie A champions have agreed a deal with EA Sports' rival Konami to appear exclusively in PES 2020 and will be known as Piemonte Calcio in FIFA 20.
In addition, FIFA 20 will include 119 stadiums - 90 official and 29 generic - which is an increase of 17 venues.
Return to top
When can I pre-order FIFA 20?
Fans can pre-order the game right now through EA's official website and associated retailers.
What consoles will FIFA 20 be released on?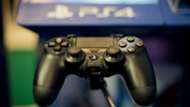 FIFA 20 will be available to play on Xbox One, PlayStation 4 and PC.
Will FIFA 20 be a subscription service?
At the moment, the FIFA series is not a subscription service and gamers must purchase the game either in disc form or as a download.
However, Xbox and PS4 players can sign up to EA Access, which is a subscription service that allows members to play a variety of EA games, including previous editions of FIFA.
Return to top
FIFA 20 will have three editions: the Standard Edition, Champions Edition and Ultimate Edition.
EA Sports announced on July 26 that Eden Hazard would grace the Standard Edition cover, while Virgil van Dijk will be on the cover for the Champions Edition.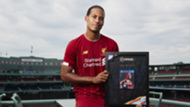 On July 30, EA Sports revealed that Real Madrid manager Zinedine Zidane would be the cover of the game's Ultimate Edition, and will also appear in the game as an Icon.
The one, the only, Zizou 🤩 🙌 On the cover of the #FIFA20 Ultimate Edition and in #FUT20 as an ICON 💪

Pre-Order the Ultimate Edition by August 5 to get a guaranteed #OTW player -> https://t.co/kNhJMf0Pmv pic.twitter.com/DNbkzNQxHT

— EA SPORTS FIFA (@EASPORTSFIFA) July 30, 2019
Return to top