FIFA 18 Ultimate 11: Marcelo voted best left-back in the world by the fans
Real Madrid's fullback Marcelo, has won the vote conducted by Goal, sponsored by FIFA18, to find out who the best left back is for visitors.
The Brazilian international could easily beat the rest of contestants, as he got 62% of the votes.
Jordi Alab, Barcelona's fullback, came second with 23% of votes, while FC Bayern Munich David Alaba came third with 8% of votes.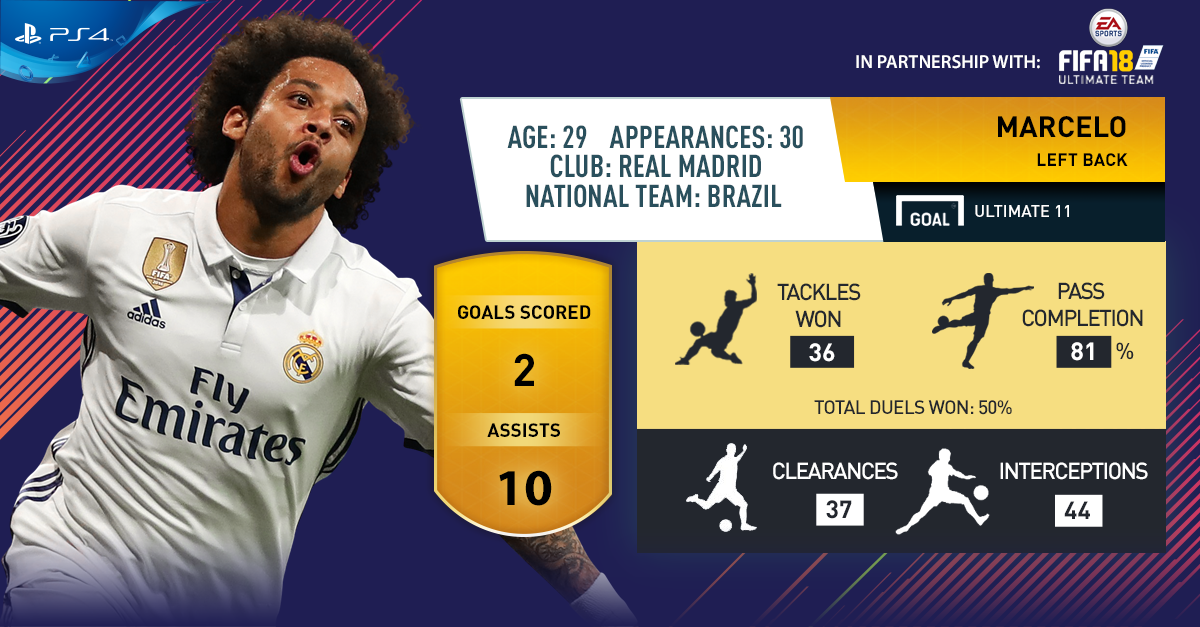 Alex Sandro, Juventus' player, took the fourth place with 6% of votes, and in the fifth place was Atletico Madrid's Filipe luis with only 2% of votes.
Gianluigi Buffon had been voted the best goalkeeper and Dani Carvajal was selected as the best right fullback, with Sergio Ramos being named the best center-back, Real Madrid won all defense spots.