WTF
FIFA 18 player ratings: EA Sports unveil players ranked 40-31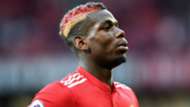 EA Sports' countdown of the best 100 players on FIFA 18 has continued with the unveiling of the stars ranked 40-31 on Friday.
After releasing the list of players ranked 60-41 on Thursday, the latest group features some of the top players on the planet - including Paul Pogba and Mesut Ozil - who rate at 87 and 88 overall respectively.
There are upgrades for N'Golo Kante and Christian Eriksen, who have risen up the rankings and are drawing closer to the very best players in the world.
EA will continue to release the top 100 in the coming days, leading up to the unveiling of the game's best player.
You can check out the complete list of players to have featured on the list so far on our dedicated page.
Below is the full rundown of the players ranked between 40-31 and their stats as they will be seen on Ultimate Team when FIFA 18 hits the shelves on September 29.
---
40. CHRISTIAN ERIKSEN | Tottenham
---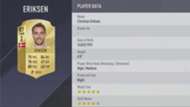 Eriksen has established himself as one of the top playmakers in the Premier League and risen from an 84 rating on FIFA 17 release day to 87 overall as a result.
---
---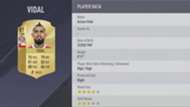 Now an important member of Bayern Munich's midfield, Chile's ball of energy Vidal keeps his 87 rating intact from FIFA 17.
---
---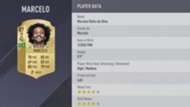 Real Madrid star Marcelo has leapfrogged David Alaba to become the highest-rated left-back in the world on FIFA 18.
---
37. EDINSON CAVANI | PSG
---
Cavani's incredible 49-goal season for PSG sees his rating rise to 87. He started FIFA 17 with an 85 rating before going up to 86 in the mid-season refresh.
---
---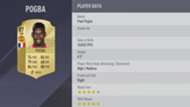 Pogba seems to be settling into life back at Manchester United now but actually takes a one-point hit compared to his FIFA 17 rating. He still has five-star skill moves, however.
---
35. N'GOLO KANTE | Chelsea
---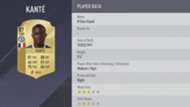 Kante is one of the biggest risers in this year's ratings. He started FIFA 17 at 81 overall before being pushed to 83, and has now rocketed up to 87 as the reigning Premier League Player of the Year.
---
34. MARCO VERRATTI | PSG
---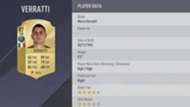 Verratti's status as one of the top midfield metronomes on the planet is in no doubt and he rises two points to 87 overall on FIFA 18.
---
33. JEROME BOATENG | Bayern Munich
---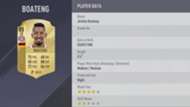 Boateng continues to struggle with injuries and after starting FIFA 17 with a 90 overall rating, he has now been brought down to 88.
---
32. MESUT OZIL | Arsenal
---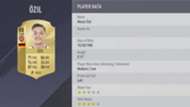 Germany international Ozil is down one point from 89 to 88 overall on the back of another disappointing season for Arsenal.
---
---
Oblak rises from 87 overall to 88, meaning only a handful of goalkeepers worldwide remain ahead of Atletico Madrid's emerging shot-stopper.
EA SPORTS is revealing all players' ratings ahead of the release of FIFA 18 on the September 29. To pre-order your copy, head to: https://www.easports.com/uk/fifa/buy/united-kingdom