A-League
Brisbane Strikers decide against A-League bid due to financial uncertainties around expansion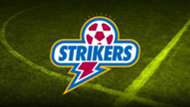 The Brisbane Strikers, one of the leading candidates for A-League expansion, has opted against submitting a formal bid to Football Federation Australia for a spot in the competition.
Despite completing all preparations for an Expression of Interest which was needed on May 17, the Queensland club decided that due a lack of clear financial aspects of the expansion process it was best to avoid putting themselves forward.
One of two clubs that was considered for a spot in the A-League at its inception, the Strikers have always had one eye on securing a place in the competition.
Part of their proposal to become part of an expanded A-League would have seen them redevelop Perry Park and turn it into a boutique 15,000-seat football stadium. 
Though with a strong bid ready, the Brisbane-based club believe financial uncertainties around expansion made their bid unviable.
"Many important financial aspects of the expansion process, and the expectations around ongoing criteria, are neither clear nor specific and do not allow for appropriate financial and strategic planning in many areas for the ongoing entity," a club statement read. 
"The confidence of our investment group in the financial sustainability has therefore been significantly eroded. As such, this group will not commit to funding such a process.
"Brisbane Strikers remain committed to the ongoing development of young players and providing the opportunity for them to progress to the highest level possible, as we have done since our inception."
All hope for a second Brisbane team in the A-League isn't yet lost however with Brisbane City still bidding for a part in expansion.