Betting
Betting Basics: What is each way betting and how does it work?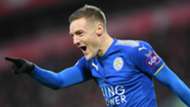 There are many types of betting opportunities available to punters, especially online.
One of which is the chance to place an each way selection, usually on a market such as a tournament winner or top scorer where there are a large number of options in the field. Some firms may also offer this on their first goalscorer on a match-by-match basis.
What is each way betting?
Each way betting means placing two wagers on the selection in question.
This doubles the cost of a straight win bet because the place part is struck at the same price and stake. For example, a bet of £5 each way would mean a total stake of £10.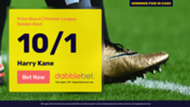 How does each way betting work?
The first is a standard bet "to win" and acts as usual, the wager is struck at a certain price and if the outcome turns out to be predicted correctly, it'll be settled as such.
The second part is where it gets interesting. The "place" part means that the selection can finish in a pre-designated position overall (first two, first four etc) and still provide some returns despite not winning. This is because the place part of the bet is paid at a fraction of the original odds.
Calulating each way returns
For example, a £5 each way bet on a 20/1 (21.0) selection which finishes in the places but doesn't win would mean the "win" half is lost, but the place part classed as a winning bet. Let's assume that the bookmaker is paying a quarter of the odds in their each way terms.
Therefore, the £5 place part would be paid at 5/1 (20/1 divided by four) meaning a total return of £30 (£5 x 5 plus the original place stake) and an overall profit of £20 on the bet, despite not coming first.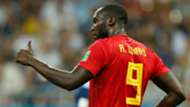 If an each way bet wins outright then anyone backing it would get the win part of their stake paid in full plus the place returns on top.
Going back to the previous example, if the £5 each way pick at 20/1 was to win the pay-out would be £105 on the win half plus £30 for the place part meaning a total return of £135.
In large fields where the prices of selections can be double or even triple figures - such as top goalscorer for a tournament - having an each way bet end up in second, third or fourth place can still provide a healthy profit.
Each way terms can vary from event to event and from one bookmaker to another, so it's important to make a note of these and understand their implications beforehand.
A tournament winner market may only offer two places and will be settled based on if a team reaches the final or not, while a top goalscorer market may pay four places or more based on the vast amount of players competing for the prize.

Check out the latest football odds with dabblebet