Morris and Zimmerman shine and five takeaways from the USA's win
There was no tidal wave of goals to make up for last Sunday's goal-less performance against Serbia, but the U.S. national team still came away from Friday's 1-0 friendly victory against Jamaica having learned a fair amount about the squad Bruce Arena called in.
Several players took full advantage of their national team opportunities on Friday, giving Arena plenty to think about as he spends the next month trying to put together his squad for the all-important World Cup qualifiers in March. He came into camp hoping to see some defenders step up and several did, while several midfielders also boosted their standing in the national team depth chart.
The biggest winner of the winter friendlies just might be Sebastian Lletget. The LA Galaxy midfielder followed up his promising showing against Serbia with a solid outing against Jamaica. He was active and effective working on the left flank, drawing fouls and providing good service from the wing. He earned a brief look in a central role in the second half, though it wasn't long enough to make his mark there.
Arena changed things up quite a bit for the Jamaica match, not only sitting most of the starters from the Serbia match, but also deploying a 4-4-2 diamond midfield. Whether the change was something always planned, or something brought about after Jozy Altidore's complaints about the 4-2-3-1 system being too stagnant, the adjustment served Arena's starters well in showcasing their abilities. Jordan Morris was a beneficiary of the change, as was Benny Feilhaber, who flashed his playmaking abilities for a second match.
Did anybody earn themselves a starting role in the March qualifiers against Honduras and Panama who wasn't already considered a lock? That isn't nearly as clear. As much as several players impressed, it's tough to point to anybody who played so well that they should be penciled in to start against Honduras on March 24. It is still a safe bet the team Arena trots out against Honduras will be made up of veterans who have started U.S. matches in the past year. with players such as Lletget and Jorge Villafana potential wild cards.
Overall, Arena will have to be happy with seeing his defenders post a pair of shutouts, though the single goal from two matches will be disappointing, even if rusty attacking play is often a symptom of the January camp.
"I would have liked to have us score a few more goals in these past two games, but that usually comes a little later in a preseason," Arena said. "Usually the attacking players need a little bit more time. The biggest thing we can influence the most with the team is our mentality when our opponents have the ball, and how we move and react. I've been encouraged by how we've been able to become a pretty solid defensive group over the last couple of weeks, so that's a real positive."
Here is a look at some of the key takeaways from the U.S. win against Jamaica:
---
MORRIS PICKS UP WHERE HE LEFT OFF IN 2016
---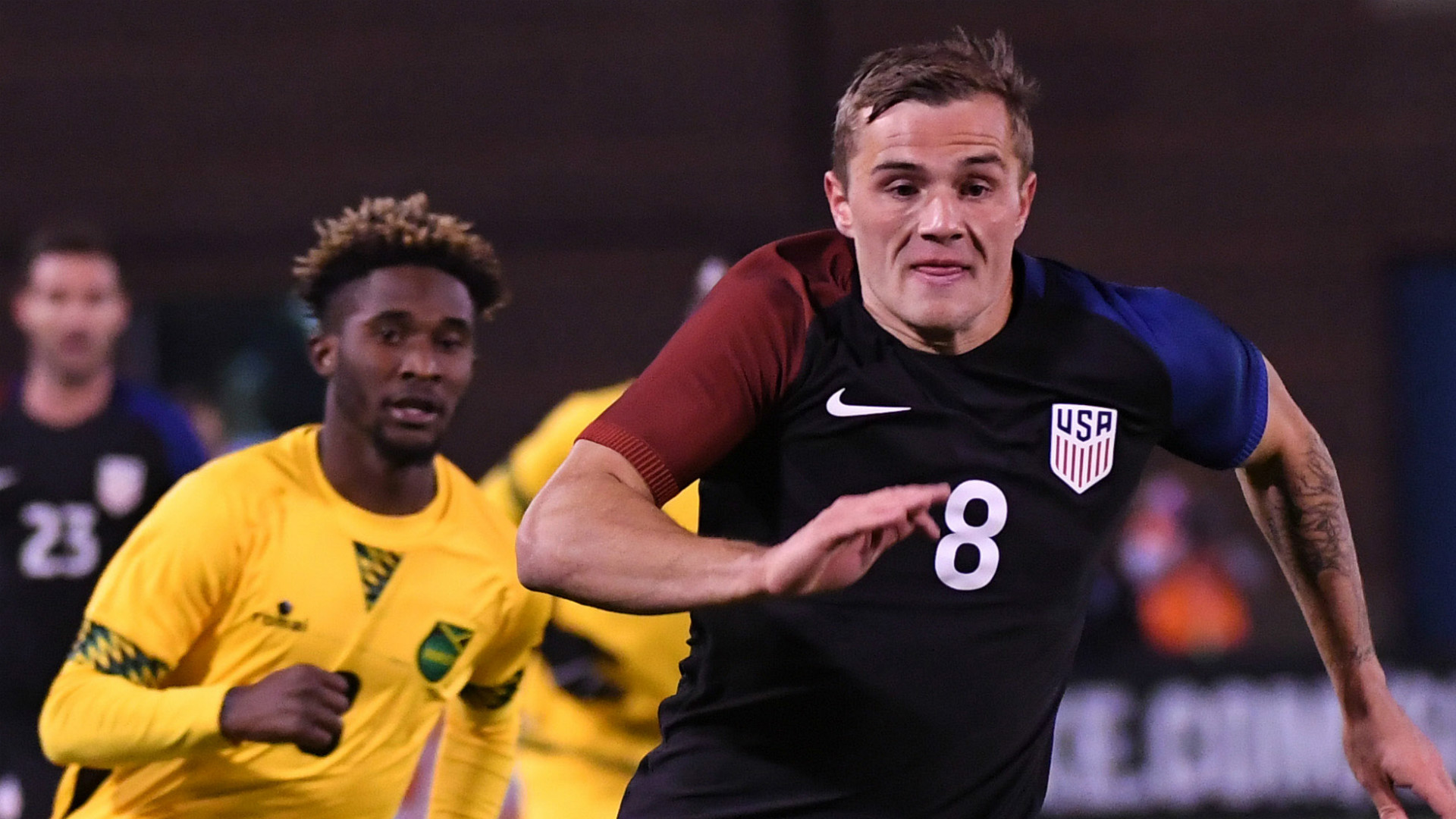 After winning an MLS Cup title and finishing 2016 in impressive form, Morris picked up where he left off with a goal and promising showing against Jamaica. It was by no means a perfect performance, and he still has his flaws, but the young forward displayed the added confidence that comes with having his first pro year under his belt, along with his first pro championship.
There is no denying Morris has game-changing speed, and while he is probably still a step or two away from challenging the likes of Altidore and Bobby Wood, he showed enough in the January camp to suggest he plans on being in the picture as an option for Arena, no matter how big the match.
Another look at @JmoSmooth13's game-winning goal? Yes please.

@DaxMcCarty11 threading the needle to @b_feilhaber22.#USAvJAM pic.twitter.com/fB4fvhtrtt — U.S. Soccer (@ussoccer) February 4, 2017
"Jordan Morris has made a statement," Arena said. "He's clearly a likely candidate for our camp in March.
"Jordan impressed me."
Morris continues to show a weak left foot, but with his blazing speed and tenacious work ethic, he has shown himself to be adept at putting himself into dangerous positions and generating chances. As things stand, he may be the third forward option in the player pool, though Gyasi Zardes is someone who merits consideration as well. Based on what he showed in the January camp, and in Friday's win, Morris should have his chance to challenge for minutes in the March qualifiers when the next U.S. camp convenes.
---
LLETGET LOOKED THE PART FOR SECOND TIME
---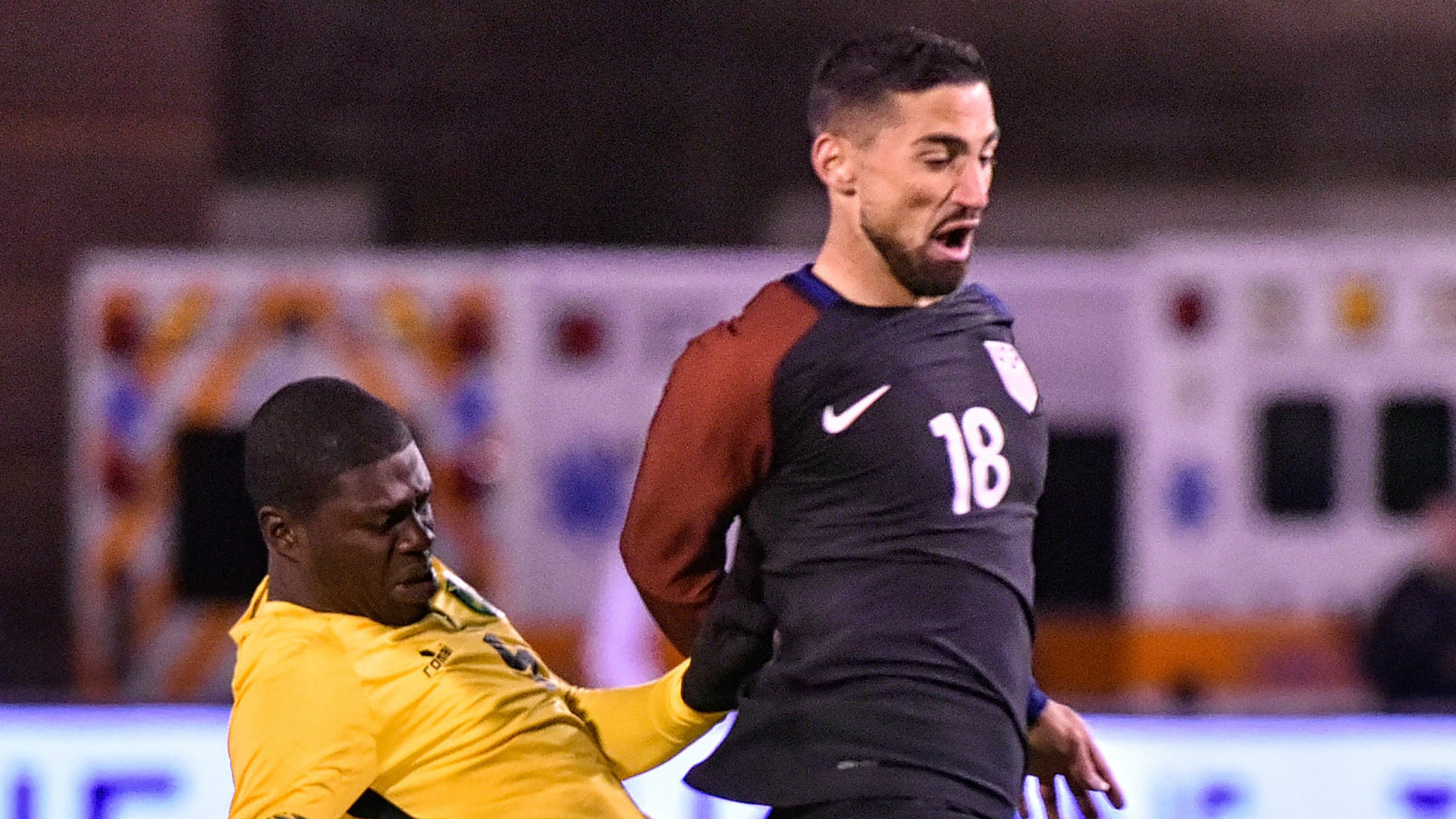 If Friday's match was Lletget's chance to prove he can handle a starting role in a World Cup qualifier, then he did enough to leave Arena feeling comfortable about the option, even if Friday was only Lletget's second U.S. appearance.
Lletget worked on the left flank in the diamond midfield in the first half before shifting into a central role after Feilhaber left the match. He had some very good moments, including probing crosses and one promising left-footed shot that curled just wide of goal.
"I thought it was a good workmanlike performance from Lletget and Pontius," Arena said after Friday's match.
How much of a chance does Lletget have to start against Honduras in March? An Arena maneuver in the second half might have shed light on another, more likely option for replacing suspended midfielder Jermaine Jones. Alejandro Bedoya slotted into central midfield in the second half, working alongside Michael Bradley. Given Bedoya's experience and reputation for being a tireless worker in midfield, he could be preferred to Lletget for the Honduras qualifiers, even if Lletget is a more dangerous attacking threat.
---
ZUSI EXPERIMENT A WORK IN PROGRESS
---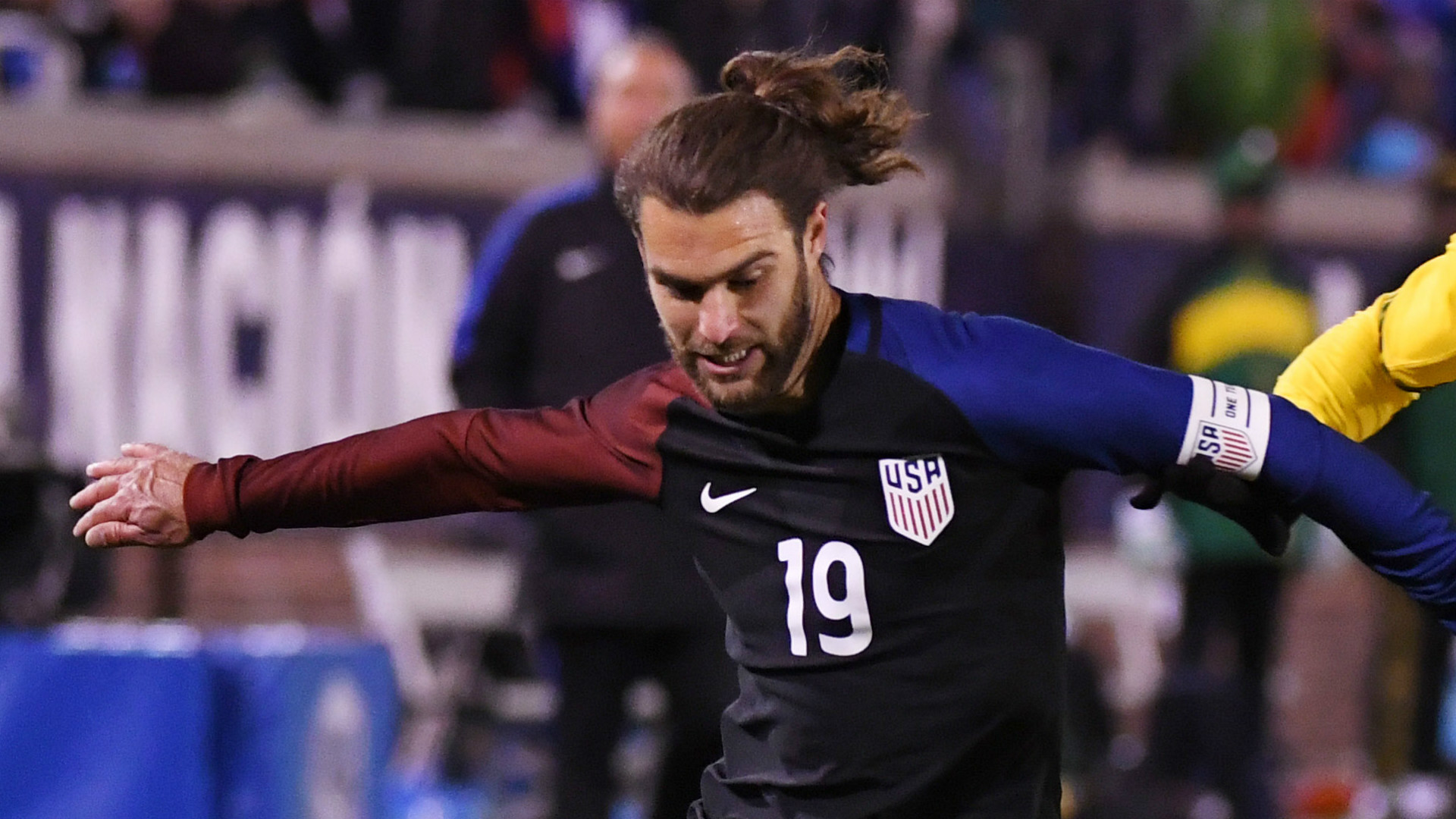 The reviews of Graham Zusi's performance were pretty much what you get when you play as a fullback. Even if you put together a lot of good passes and cover ground well, all it takes is one moment of an opposing attacker racing by you to leave you looking like a suspect defender.
Zusi did find himself beaten for pace at one point in the first half, although the sequence began with the Jamaican player hitting full stride before Zusi was bumped by another player. Zusi never quite recovered and Jamaica wound up with its best chance of the day as a result.
Was that moment enough to call the Zusi experiment at right back a failure, or not worth continuing? Not even close. Zusi held his own for the most part and showed the poise and quality on the ball that makes him such an intriguing option at right back. He will still need to hone his positioning at the position, but we saw enough in these recent games to believe the Zusi experiment is worth a longer look.
"It's nice that we got Zusi almost two full games in that position," Arena said. "He could offer us depth there and certainly play if he's positioned to do that."
---
ZIMMERMAN SHINES IN FIRST USA CAP
---
Walker Zimmerman's first U.S. national team camp got off to a shaky start, but it couldn't have ended much better.
The FC Dallas defender was outstanding in his first U.S. appearance, starting alongside Steve Birnbaum and turning in a virtually flawless performance against Jamaica. The showing didn't come as a total shock considering the season Zimmerman just had in 2016, and the high praise Arena had for Zimmerman in recent weeks.
"Walker missed the first three or four days of camp, he had a little bit of a knee problem when camp started," Arena said. "I was focusing so much on Matt (Hedges), I really felt Matt was having a very good camp before he got hurt, I think he's an outstanding prospect at center back. And then, as the last couple of weeks went on, Walker got better and better every day, and I thought tonight he had a terrific game."
Zimmerman isn't going to be challenging for a role in the March qualifiers, but given how well he played in the recent camp, he has definitely positioned himself to be a good option for this summer's CONCACAF Gold Cup.
---
VILLAFANA IMPRESSES IN LEFT BACK AUDITION
---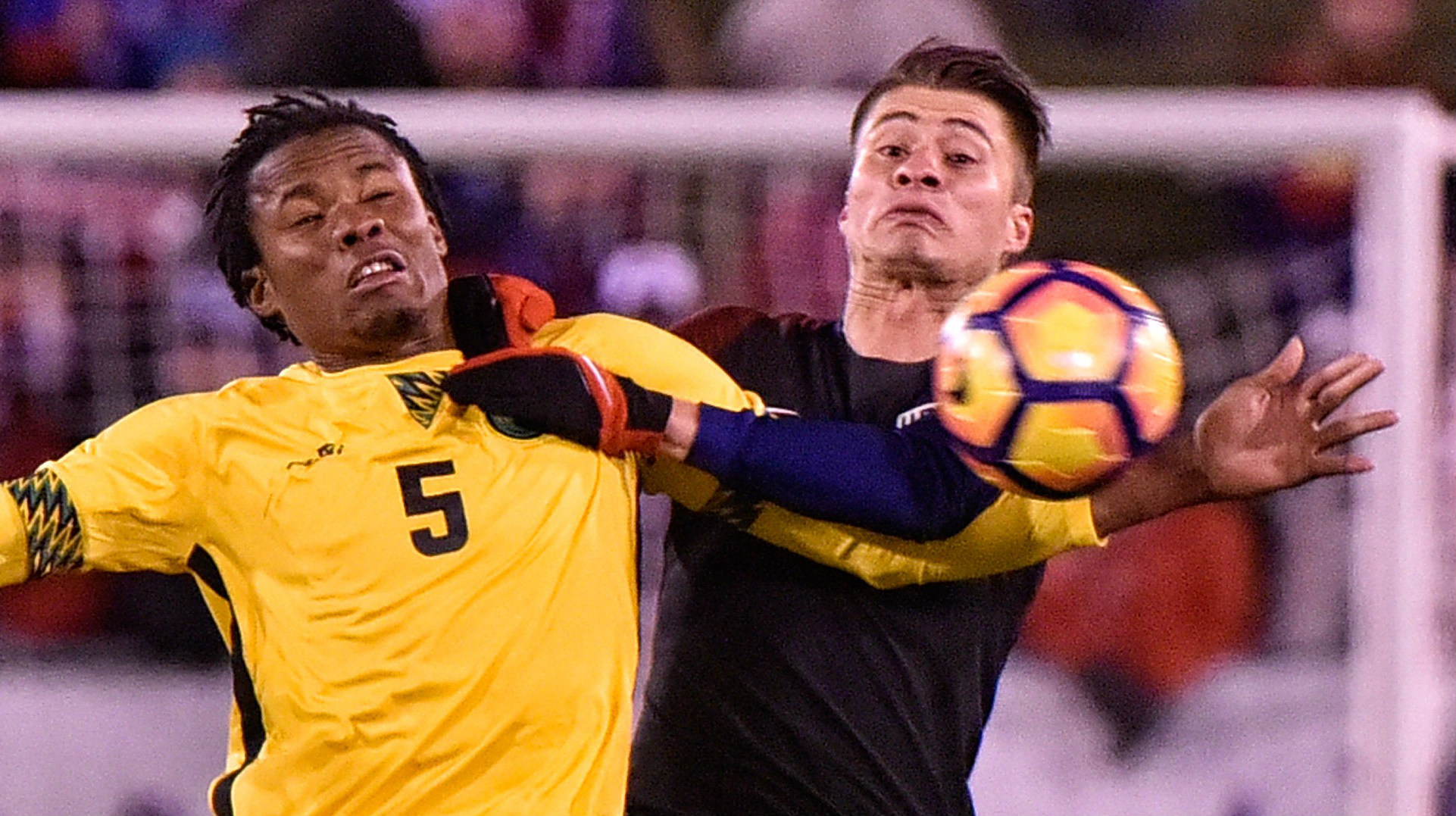 Much like Zimmerman, you couldn't tell Villafana was making his first U.S. start on Friday by the way he played. The Santos Laguna fullback was poised, quick, dangerous and consistently in good position throughout the night, leaving observers to ponder just why it took him this long to get a national team look.
With left back having long been a position of weakness for the U.S., Villafana showed enough to solidify his place on Arena's radar, although his current lack of playing time at Santos Laguna could hurt him as he tries to compete with MLS-based fullbacks who should see more regular playing time ahead of the March qualifiers.
Cameron defends Trump's travel ban
"Jorge looked very good, and that's a position that I have some concerns about, the outside back positions," Arena said. "To have (Greg Garza and Villafana) in camp and both have played games and held up pretty well, that's encouraging. Both Greg and Jorge are players we can look at as we continue to develop a roster for the qualifiers."
Currently limited to playing time in Copa MX matches with Santos Laguna, Villafana is probably a long shot to start in the March qualifiers, but he showed enough in the recent U.S. camp to merit a look in the March camp, particularly if other left back options like Fabian Johnson aren't available.