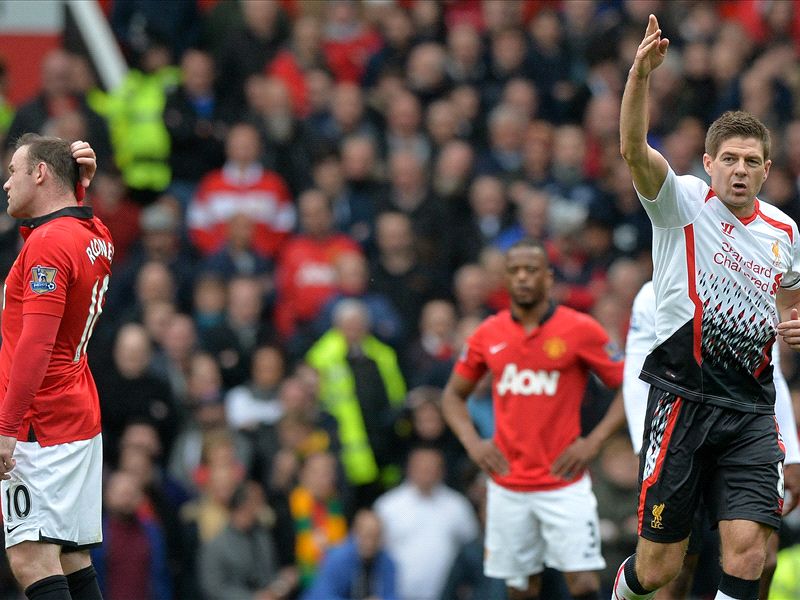 COMMENT
By Richard Jolly
As a boy, Steven Gerrard once donned a replica shirt bearing the name of one of his favourite midfielders. He charged around in all-action fashion, flying into tackles, trying to score spectacular goals, just like a hero and role model.
Then his father saw him. He went ballistic. The young Gerrard received a rollicking. You don't do that, he was told. You don't wear a Manchester United shirt. Not even one bearing Bryan Robson's name and number.
The young Gerrard learned his lesson. Sir Alex Ferguson saw him as a budding Roy Keane. His England team-mates, who plied their trade at Old Trafford, told him. The Scot wanted to sign the Scouser in 2002-03. But Gerrard was never tempted. He twice flirted with Chelsea but not United. Never United.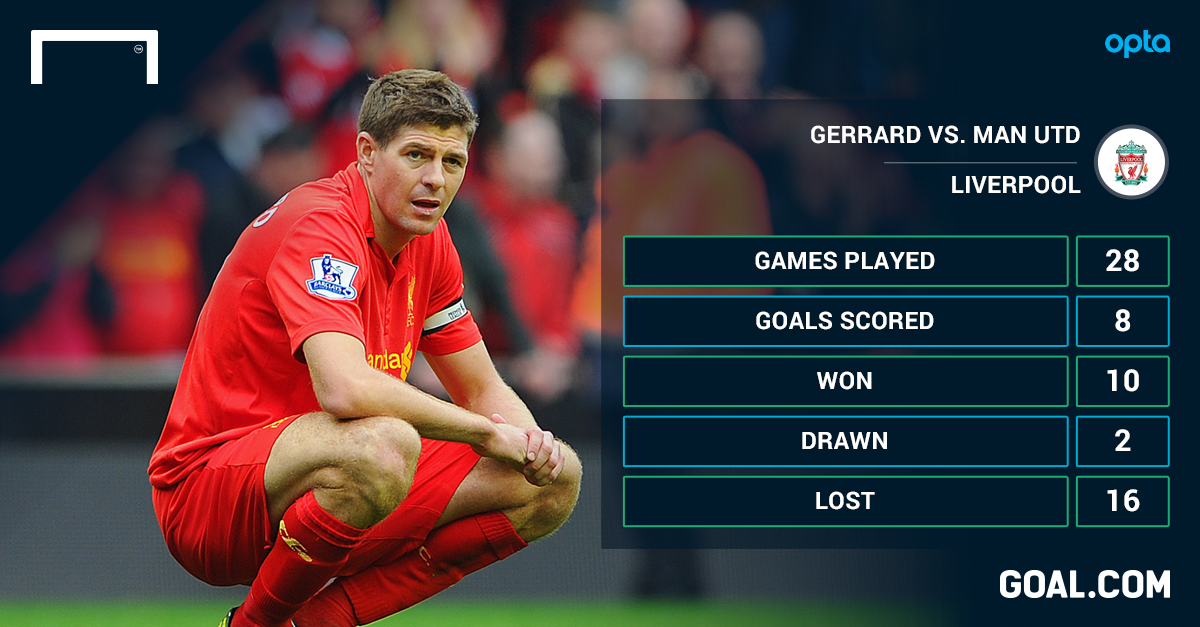 Liverpool versus Manchester United is like that. It represents the great divide. No one has crossed it directly since Phil Chisnall swapped Old Trafford for Anfield in 1964. When Rafa Benitez wanted to take Gabriel Heinze from Manchester to Merseyside, there was no way Ferguson was selling. Not to Liverpool. It didn't matter that the Argentine had lost his place to Patrice Evra. And even those who have taken the long route between both clubs, such as Paul Ince and Michael Owen, find themselves disowned by many a fan of their old employers. They are seen as tarnishing their legacies.
The deepest, richest and, at times, bitterest rivalry - this is still English football's biggest game. Perhaps it always will be. The Manchester derby has tended to be the most dramatic match of all in recent seasons. Manchester City have finished above Liverpool for each of the past five seasons. Yet when it came down to City versus Liverpool for the title last season, most United fans hoped their local rivals would win. City were deemed the lesser of the evils.
United's greater preoccupation was extending Liverpool's wait for a title into a 25th year. Now it is approaching United's own 26-year drought, which ended in 1993. This is one of the great fascinations of such a defining fixture. They are rarely equals.
While there have been isolated seasons, such as 2008-09's superlative title race, when they have gone head to head, since the 1960s, they have tended to contest the honours with others. United never finished ahead of Liverpool between 1969 and 1991. From then on, however, the Merseysiders could only look down on a Ferguson team once in the eventual standings, in 2002.
And, as Ferguson famously said, he knocked Liverpool off their perch. But then these two clubs, so similar and so different, take each other's achievements and raise the bar. United became England's first European Cup winners, in 1968. Liverpool went and reeled off four triumphs in eight years. Their total of five is unsurpassed in the United Kingdom. In their two decades of dominance, Liverpool set a record of 18 league titles. Ferguson retired with United having leapfrogged them to reach 20.
But he didn't let it rest there. He couldn't. His subsequent autobiography was full of digs at Liverpool, whether saying Gerrard was not a "top, top player", or criticising Jordan Henderson's gait or highlighting the supposed failings in their squad; it was, he said, eight players short of being a title-winning group. They duly finished 20 points ahead of United.
But the United-Liverpool rivalry can consume people. Think of Benitez, reading out his infamous list of 'facts' about Ferguson. Or Gary Neville, choosing to celebrate in front of the Liverpool fans at Old Trafford in 2006. Or the supporters who paid for a plane to trail a message over Anfield reading "[Ryan] Giggs 13 Gerrard 0". No fan of either team needs to be told that the numbers refer to the respective totals of Premier League titles these icons have won. No one should doubt that Gerrard, who held his nerve to convert two ice-cool penalties at Old Trafford in March, faces 90 minutes of taunting.
As the former United striker Louis Saha told
Goal
. "It is the No.1 derby in England, not because of the location but because of the titles both teams have won and the passion of the teams and their fans. It's immense. It's more than a 'six-point game'."
But this is a local duel that has transcended a corner of England's north west. Reasons for conflict between the two cities date back to the Industrial Revolution. They involve the Manchester Ship Canal and the Merseyside docks. The chances are that matters little now in Malaysia, Melbourne, Minneapolis, Mumbai and the many other places where they nevertheless know that United against Liverpool is tribal and visceral.
You don't swap sides, even when the other team has been on top for 20 years. And you do watch, even if neither is exactly one of these historic clubs' greatest groups. Neville said on Monday that it could be "like the Dog and Duck versus The Red Lion". But the standard is very much a secondary consideration. The aim is to be the top dog or the lionhearts. To win England's greatest game. //