Lampard's record-breaking 203 Chelsea goals year by year
12. 2012-13: A record-breaking swansong?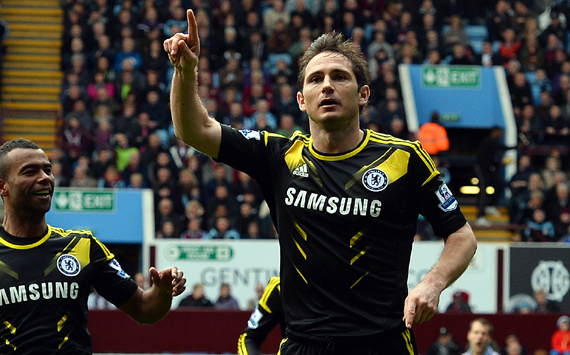 Games: 51
Goals: 17

With Lampard in the final year of his contract, all the talk around Stamford Bridge - apart from the managerial controversy - was about whether or not he should be retained for another year. Keeping quiet on the subject to the press, the midfielder made his case on the pitch, with one red-hot scoring period in January and February in particular bringing many calls for an extension.

The England man may not have exerted quite the same influence for the Blues this season as the likes of Juan Mata but remains a reliable source of goals, even when not playing at his best, and he ended worries that he might be forced to leave before breaking the record on Saturday. First the equaliser and then the late winner against Aston Villa saw Lampard topple Tambling and enter the history books.
Lampard's record-breaking 203 Chelsea goals year by year