KPL
Zoo FC thank fans after a 'successful' 2018 season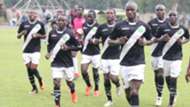 Zoo have thanked their fans after the Kericho based side secured their place in the 2018/19 season.
Zoo finished the season on 11th place a slight improvement from the 2017 season and the club's management took the chance to show appreciation for their fans who walked with the team throughout the season.
"Thank you Zoo family for walking with us all the way. Your support has been our strength...one step at a time, lots of improvement this season.
"We look forward to a better 2019 season. We dreamed, practiced more and even surpassed our expectations. We say a big thank you to everyone who walked with us throughout this journey." the club posted on their Twitter Page.
Zoo improved their season point tally and overall standing by a single digit; having finished the season on 11th place and 41 points, compared to the 2017 season where the Kericho side finished 12th with 40 points.