Zamalek v Al Ahly
Why the Cairo Derby has become one of the biggest Arab derbies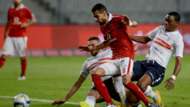 There are just hours left until the big derby between Egyptian giants Al Ahly and Zamalek during matchweek 17 of the Egyptian League this week.
The match, known as the "Cairo Derby", holds great importance not just in Africa, but in the Arab World too after producing many great moments, players and coaches.
It also holds an important place in the world, as it is considered one of the fiercest derbies to grace football. The FIFA Football Derbies website has acknowledged this fact.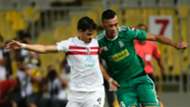 Moreover, Al Ahly and Zamalek are two of the biggest clubs in the Middle East and have some of the largest fanbases in the world.
This match is considered a trophy by itself regardless of the positions of both teams in the table, as it is filled with excitement and passion whether from the players or the fans.
Of course, it is hard to ignore the absence of the fans from this match – which will have a negative effect on the excitement levels – but it remains a special match in the Arab World.